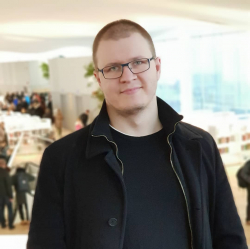 Digital tourism business expert, speaker, researcher and lecturer. Director of International Master's Degree Programme in Tourism Marketing and Management at University of Eastern Finland Business School.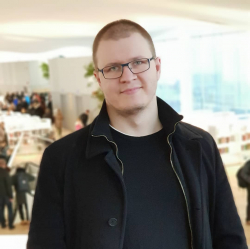 Latest posts by Juho Pesonen (see all)
The second year of Tourism Marketing and Management programme is about to start soon. We had a successful first year, but that does not mean that we can stand down and relax. Our goal is to continuously develop our programme. Based on our Business School AACSB Accreditation membership, experiences from the first year, input from our advisory board and other stakeholders as well as our perceptions of what will be required from the experts of tourism business in the future, we have developed a new curriculum for the years 2018-2021.
We have two years with each of our students before they graduate and want to prepare them for the future as well as we can. Our mission is to make tourism better. We have about a dozen courses as well as our master's thesis process to make sure our students are able to do all this. These are the skills and knowledge that we aim our students to have once they have graduated from our programme.
What kind of knowledge tourism business students have after graduation
Understand the role of research, data, and information when making decisions and plans in the tourism business
Understand the iterative nature of a research process
Understand the relevance of combining analytical and creative thinking throughout the research process
Identify and be aware of the good scientific practice
Understand theoretical perspectives on tourism, understand and evaluate the linkages of the central concepts related to tourism research (e.g. Theory, paradigm, model).
Understand the interdisciplinary nature of tourism research.
Understand and explain current issues and methods used in tourism research including a wide range of theories, approaches, and practices used in tourism research.
Analyze and identify potential research topics for future tourism studies based on current tourism literature.
Understand and explain the main theoretical concepts and theories of consumer behavior in the tourism context
Understand the powerful connection of customer insight and marketing activities in the context of tourism businesses
Analyze his/her own behavior as a tourist and develop his/her ability to behave in a responsible manner.
Understand, explain, criticize and develop destination strategies, missions, visions, and values.
Understand how the destination brand and image are built through communication, interaction and relationships in various marketing and communication channels.
Understand tourists' destination choice process and frameworks and models connected to it.
Identify the central concepts in destination marketing research and apply them to practice.
Understand and explain the concepts of a tourist destination and destination competitiveness.
Distinguish the key stakeholders of a tourist destination and understand their role in destination development.
Distinguish between the concepts of destination governance, management, and leadership and understand the role of collaboration, competition, and coopetition in tourist destination context.
Understand the requirements of sustainability in the development of a  tourist destination.
Understand the environmental, economic and socio-cultural impacts of tourism in a destination.
Understand and explain the main theoretical concepts regarding service experience, tourist experience, and design of experiences, including experience theory, consumer value, customer involvement and product/service development
Explain and criticize main experiential theories and apply them to analyzing and interpreting consumer experiences
Understand the practical adaptations of the theories including consumer involvement process in service development
Understand the different ways how diverse service design tools can be applied and utilized
Understand the role of information technology as part of the tourism industry both from the customer as well as business perspective.
Know how to market and manage a tourism business in a digital world and understand central concepts, models, and frameworks connected to digital technologies.
Familiarity with risks and possibilities digital technologies create for tourism businesses and destinations.
A vision of how technologies will develop in the future and can adapt in the constantly transforming marketplace.
Understanding what is tourism research in practice.
Using theory as the base of tourism research.
Choosing research questions based on various research approaches.
Evaluating suitable methodological approaches to solve the chosen research questions.
Utilizing various research approaches to solve academic and practitioner problems.
Conducting tourism research ethically.
Understand the concepts, functions, and skills required for establishing a new tourism business
Understand the basic concepts and procedures of financial accounting
Understand the economic principles behind tourism business operations
Explain the determinants of profitability in tourism businesses, and how operational profit is generated
Explain the role of budgets and performance reports in planning and control
Understand the requirements of different kinds of legislation in the hospitality and tourism industry
Know central theoretical frameworks, models, and tools of tourism business and how to apply them in practice to develop the field and businesses in a sustainable way
Understand and explain a procedure of a marketing project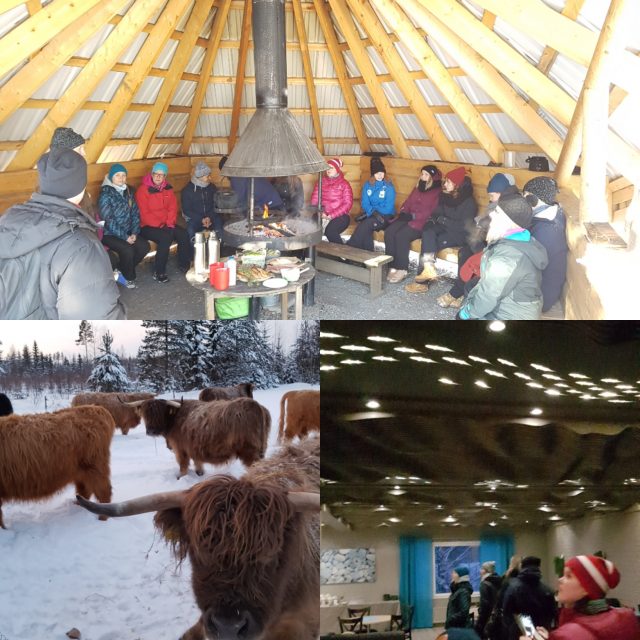 What kind of skills tourism business students have after graduation
Conduct analytical, methodologically reliable and practically valuable research to support decision-making processes in tourism businesses and academia.
Comply with the good scientific practice
Write a topic analysis and research plan with a literature review
Present their research in public
Argue and comment in a constructive manner
Identify, compare and explain the most common, current and timely research topics and approaches in tourism
Apply the principles of good scientific practices
Organize, synthesize, structure and outline scientific information
Reflect their own research topic and interest to existing research
Utilize the basic theories of tourist behavior in analyzing the customer behavior of a tourist destination and/or a tourism company
Utilize the customer insight information in planning and implementing marketing activities in tourism companies and destinations
Can act in a responsible manner as a tourist, and promote responsible behavior to other tourists and within tourism businesses
Is able to acquire and apply knowledge about future trends on tourism behavior
Collaboratively design and create a distinguishable and creative destination marketing plan and evaluate how realistic and suitable it is and implement the plan to practice.
Carry out multichannel destination marketing campaigns and work with creative agencies to promote a destination.
Assess and measure the effectiveness of marketing campaigns and actions as well as utilize data in making destination marketing decisions.
Identify critical destination resources and how those can be utilized in contemporary marketing.
Create and manage collaborative marketing campaigns and actions with various partners to develop destination marketing to international customers.
In collaboration analyse the tourist destination competitiveness.
Analyze the meaning and impact of different kinds of governance structures on the role of DMO and other stakeholders in the leadership of a destination.
Utilize the basic tools for analyzing the destination competitiveness.
Develop skills in operating in the ethical and responsible manner in relationships with stakeholders in a tourist destination.
Develop skills in analyzing the impacts of tourism in a destination.
Acquire and apply knowledge about future trends on tourism in destination context.
Apply a customer-oriented approach to product/service development in experience industry
Use diverse tools for experience design and evaluation of the consumer experience, and evaluate the suitability of diverse tools in different practical development cases
Analyse and interpret customer insight gained from the practical cases and compare the information with theoretical knowledge
Create in collaboration with peer students a practical experience design case, and reflect his/her own learning during the process
Assess the current state of digital business in an organization and create a plan to creatively develop it from the customer value perspective.
Run online marketing campaigns in various online channels and create business models and multi-channel strategies for tourism businesses and destinations.
Content marketer practices to communicate with different stakeholders and customers via digital technologies.
Use various online tools to develop digital business and customer experience.
Utilizing customer information search processes and data to create long-lasting and influential relationships with tourists through content marketing.
Experimenting and trying out different approaches to develop digital marketing and tourism business.
Search for, summarizing, and applying information from academic and industry sources to develop research.
Designing a research process.
Evaluating various data collection and analysis methods for quantitative and qualitative data.
Using data analysis software.
Write scientific text.
Write and formulate research reports for the industry.
Understand the principles of how to generate operational profit
Analyze and interpret financial information for both managerial purposes and the needs of outside stakeholders
Make a realistic business plan
Adapt marketing related theories and tools into practice
Plan, schedule, implement, report and monitor a tourism marketing related research or development project
Adjust to challenges of strict schedules and collaborative problem solution
Take and share responsibilities
Work in collaboration and according to the instructions of the client or other principal
Creatively suggest new innovative solutions
Study Tourism Business
If these sound like the skills and knowledge you would like to have, you should consider joining our Master's Degree programme. We are constantly looking for people to make tourism better with us. You can apply to our programme every year around Christmas. For more information see details at http://www.uef.fi/web/tmm/tmm-in-a-nutshell