The sharing economy has grown its popularity as a phenomenon in the past ten years a lot. Still, it is surprising how hard the definition is or how academics are finding the same issues which need further research. Defining sharing economy (from now on SE) is difficult since it has many other names such as collaborative consumption, access economy, peer-to-peer services and the gig economy. Roughly, SE is people using internet to share items or services. Botsman and Rogers (2010) have defined a great practical example of SE. In American households, there are 50 million power drills just collecting dust. Often people would have just needed to make a hole, not necessarily buy the tool. How easy it would be just to borrow someone's power drill when you know that you need it only once? SE is about utilizing already existing unused resources better.
Sharing itself is not a new idea, it's something you learn as a child. SE can be found in several fields, for example, accommodation, transportation, finance and consulting. Sutherland and Jarrahi, M. (2018) found out in their review article that the most common examples referred are Airbnb, Uber, Amazon mechanical Turk, Taskrabbit and Zipcar. Other examples in Finland are for example Facebook ridesharing groups, Restaurant day, Mesenaatti.me or Nappi Naapuri. Moreover, in Finland houses often have a common sauna or washing machine, which are simple forms of SE.  Why in the tourism business you should pay attention to SE?
Nature of sharing economy
The first thing everyone in the tourism business should know is the nature of SE and the relationship to tourism and hospitality. Cheng (2016) has studied in his literature review about SE in general, but also how it's related to tourism and hospitality. In his other article with Edwards (2017) he continued with this topic by using automated content analysis to compare the current academic literature and news topics about SE in tourism and hospitality. Tourism is a pioneering field in SE. It is possible to share homes, cars, bikes, working space for business travelers, meals, expert local knowledge (local guides) or the experiences and knowledge in general (social media or Wikipedia). It's important to recognize your competitors as a traditional tourism entrepreneur or seek alternatives when planning to start a new business. SE is about matchmaking (Sutherland & Jarrahi 2018). By using digital platforms, users can find people offering their resources. Additionally, companies can utilize the platforms to find workers, which is the key concept in flexible gig jobs. Temporary workers are vital to many tourism businesses. (Cheng 2016; Cheng & Edwards 2017; Sutherland & Jarrahi 2018)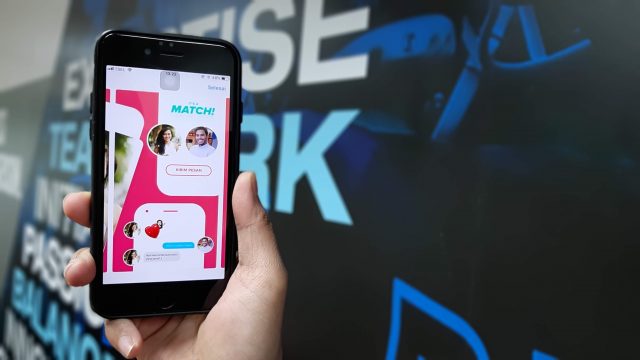 Changes in consumption trends and lifestyle
In order to understand why SE is blooming, we move on to the second point, being current trends in consumption. New generations are becoming to the peak of consuming age and digitalization is not a new thing for them. According to European Travel Commission (2016) more and more people have mobile access and mobile internet. On the other hand, 65 % of consumers are carefully budgeting their money every month.  Hawlitschek et al. (2018) researched consumer motives for peer-to-peer sharing. They found out that motives could be connected and presented with the theory of planned behaviour. Motives to choose SE service are financial benefits, uniqueness, variety, social experience, ubiquitous availability, ecological sustainability, anti-capitalism, modern lifestyle and sense of belonging. This is supported by a study about SE and lifestyle changes by Niezgoda and Kowalska (2020). Respondents wanted to embody their lifestyle when travelling and it affects the choices made. SE offers consumers better value for money, sustainability and authentic experiences. (ETC 2016; Hawlitschek et al. 2018; Cheng 2016; Niezgoda & Kowalska 2020)
Create trust
A dealbreaker in SE is trust. If you can create trust between users and providers, you are on the way to success. Factors beneficial to trust-building are reputation scores, review systems and profile pictures. It's better if the platform only allows us to make a review after actually using the service to guarantee the trustworthy of the rating. Möhlmann et al. (2019) suggest that data is transferrable between platforms and one option could be to transfer good reputation from one online platform to another. Therefore, when creating a new account, you could in a way prove to be a reliable person. Linking pages is possible, but in practice, this idea is controversial regarding GDPR and data security. It's not only about trusting "a stranger" but also about trusting the platform. Indicators that are the functionality of the platform and how it is managing the community of all users. (Möhlmann et al. 2019; Sutherland & Jarrahi 2018)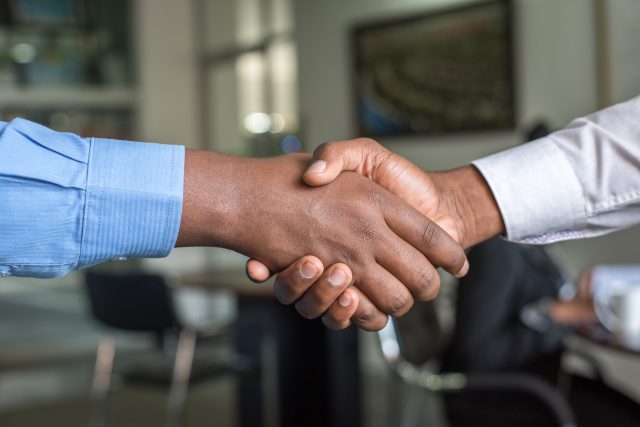 Another issue in the trust is instructions for both parties what to do if something goes wrong. What if you crash with a carsharing vehicle? What if the Couchsurfing host doesn't show up? According to the European Commission's study (2017) around half of the users had faced a problem over the past year using SE platforms. More than half of the respondents did not know or was not sure how to act in a problem scenario. Here rises the issue many studies state too, the slowness of new regulations and inflexible insurances. One way to tackle this problem is to have transparent and clear practices of trust and safety (Park & Tussyadiah 2019). For instance, the platform could have Q&A-page or a trust advisory board.
Tackle the most common problems
As a fourth thing to know about SE, it's good to be aware of the most common issues. The government level with regulations has not developed as fast in research or in practice (Cheng 2016). Paying taxes, social security of workers, impacts on rents and apartments available on the market, unfair competition and searching loopholes instead of a legitimate business model are worrying people (Cheng 2016; Cheng & Edwards 2017). In some cities, such as Berlin or Paris, the policymakers want to ban Uber or/and Airbnb. The confusion between stakeholders is not creating trust. According to Tussyadiah and Pesonen (2016) the lack of regulation is decreasing trust between users and SE's acceptance in the market. Then again Dredge and Gyimóthy (2015) are criticizing SE in their article by for example paying attention to the circumstances of the workers. Workers don't have safety nets or union protection. In SE there is a risk for the black market. If that was not enough, SE and mainly Airbnb have been accused to amplify over-tourism.
Sometimes the users' motives/impacts are questionable. If users are not receiving economical benefits, they are not willing to use SE services. If the cost for an Uber ride is remarkably cheaper, it may encourage people to use a taxi instead of public transportation, which is not very sustainable. When the main motivation is just to have a cheaper price, it's wrong to claim to be interested in the environment. (Tussyadiah & Pesonen 2016; Cheng & Edwards 2017)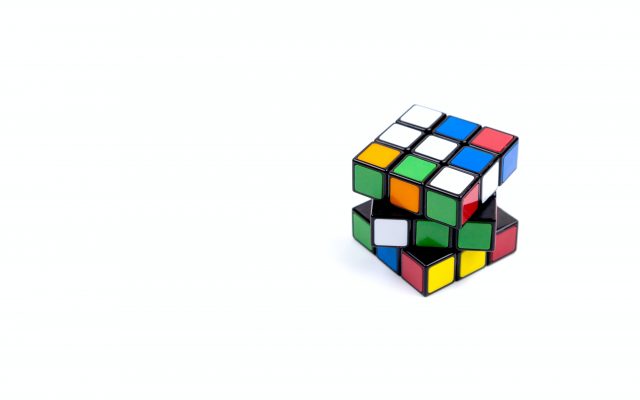 Extended reach
Finally, the fifth point: extended reach of SE. The costs of starting a new tourism business by utilizing SE and API (Application programming interface) platforms are low. Never before it has been easier to reach a large crowd of providers, consumers or resources. This works both ways, when you are in the need to buy or when you have a skill or an asset to sell. Bigger platforms offer visibility and more potential users. However, if you are starting a new SE system, it's challenging to compete against the big platforms, e.g. Airbnb. (Sutherland & Jarrahi 2018)
Sharing economy for future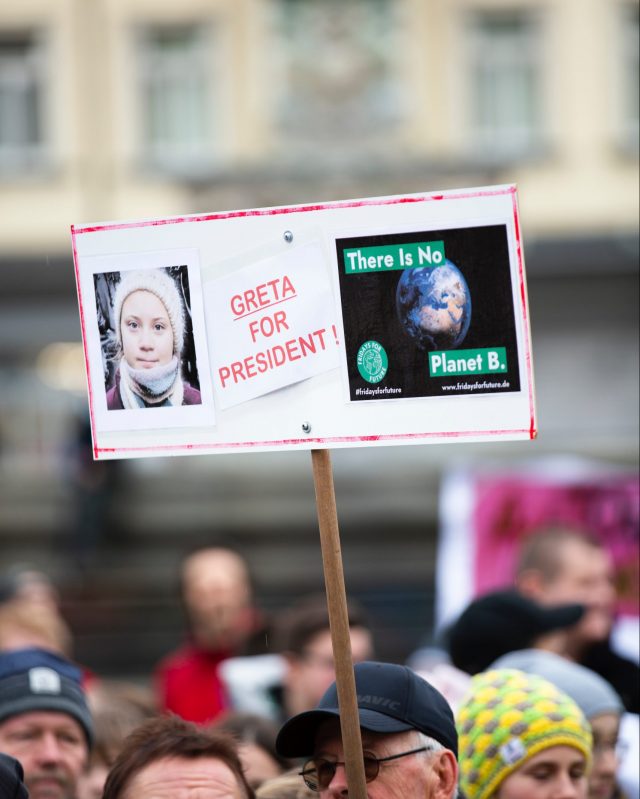 SE has the potential for making the future more sustainable. For example, Guo et al. (2019) studied the impact of Didi Chuxing and Uber on new cars sales in China. Turned out that these platforms reduced the sales of new cars in the examined years 2013-2015. If this trend would continue, there wouldn't be a need to produce so many new cars, which is influencing the amount of private motoring in a long run. In tourism, this same could be implemented in e.g. activity equipment. You don't need your canoe or tent all the time, so instead of buying a new one and using it once, you could borrow it from someone. Furthermore, SE is one way to deduct the need for new products and to influence the environment. It can also be a way to have social interaction by helping people. SE cannot be overlooked, but it does require more research and development. Hopefully, by solving the main issues, it is possible to enjoy the best SE has to offer.
Acknowledgements
This blog post was written as a part of the Information Technology in Tourism Business course at the International Master's Degree Programme in Tourism Marketing and Management (University of Eastern Finland Business School). Read more about the programme at https://www.uef.fi/tmm
References:
Botsman, R. & Rogers, R. (2010). What's Mine Is Yours: The Rise of Collaborative Consumption. Harper Collins, 2010. ISBN: 0062014056, 9780062014054
Cheng, M. (2016). Sharing economy: A review and agenda for future research. International Journal of Hospitality Management, 57, 60–70. https://doi.org/10.1016/j.ijhm.2016.06.003
Cheng, M., & Edwards, D. (2017). A comparative automated content analysis approach on the review of the sharing economy discourse in tourism and hospitality. Current Issues in Tourism, 22(1), 35–49. https://doi.org/10.1080/13683500.2017.1361908
Dredge, D., & Gyimóthy, S. (2015). The collaborative economy and tourism: Critical perspectives, questionable claims and silenced voices. Tourism Recreation Research, 40(3), 286–302. https://doi.org/10.1080/02508281.2015.1086076
Guo, Y., Li, X., & Zeng, X. (2019). Platform Competition in the Sharing Economy: Understanding How Ride-Hailing Services Influence New Car Purchases. Journal of Management Information Systems, 36(4), 1043–1070. https://doi.org/10.1080/07421222.2019.1661087
European Travel Commission (2016). Lifestyle trends & tourism: How changing consumer behaviour impacts travel to Europe. ISBN: 978-92-95107-06-9
Hawlitschek, F., Teubner, T., & Gimpel, H. (2018). Consumer motives for peer-to-peer sharing. Journal of Cleaner Production, 204, 144–157. https://doi.org/10.1016/j.jclepro.2018.08.326
Jourová, V. (2017). Key findings about problems consumers face in the collaborative economy. European Commission fact sheet June 2017. Available: https://ec.europa.eu/info/sites/info/files/key_findings_about_problems_consumers_face_in_the_collaborative_economy.pdf [Accessed 30.10.2020]
Möhlmann, M., Teubner, T. & Graul, A. (2019). Leveraging trust on sharing economy platforms: reputation systems, blockchain technology and cryptocurrencies. In Belk, R., Eckhardt, G., Bardhi, F., & Arvidsson, A. (2020). Handbook of the sharing economy, 290-302. Edward Elgar Publishing. IBSN: 9781788110549
Niezgoda, A., & Kowalska, K. (2020). Sharing Economy and Lifestyle Changes, as Exemplified by the Tourism Market. Sustainability (Basel, Switzerland), 12(13), 5351–. https://doi.org/10.3390/su12135351
Park, S., & Tussyadiah, I. (2019). How Guests Develop Trust in Hosts: An Investigation of Trust Formation in P2P Accommodation. Journal of Travel Research, 59(8), 004728751988465–1412. https://doi.org/10.1177/0047287519884654
Sutherland, W., & Jarrahi, M. H. (2018). The sharing economy and digital platforms: A review and research agenda. International Journal of Information Management, 43, 328–341. https://doi.org/10.1016/j.ijinfomgt.2018.07.004
Tussyadiah, I., & Pesonen, J. (2016). Drivers and barriers of peer-to-peer accommodation stay – an exploratory study with American and Finnish travellers. Current Issues in Tourism, 21(6), 703–720. https://doi.org/10.1080/13683500.2016.1141180