How are digital nomads shaping the travel industry?
Who are digital nomads?
Technology is enabling a new, dynamic remote workforce called Digital Nomads. Digital Nomads are a population of independent workers who choose to embrace a location-independent, technology-enabled lifestyle that allows them to travel and work remotely, anywhere in the world. Our research finds that 4.8 million independent workers currently describe themselves as digital nomads, and many more, 17 million, aspire to someday become nomadic.
Much like independents themselves, nomads are a diverse group, made up of no single generation, profession, or socio-economic class. While they skew young and male, one-third are female and 54 percent are over the age of 38. Creative professions dominate, but IT and marketing are also strong participants in the movement. One in six earn more than $75,000 annually,  although they are split relatively evenly between full- and part-time workers (54 to 46 percent).
As technology evolves and companies grow more comfortable with a distributed and remote workforce, we predict a rise in the interest in and joining of the digital nomad movement for various reasons, including work/life balance, Baby Boomers "unretiring" and more.
Digital nomads and travel industry
Post-modernism, lifestyle and technological advances have a major influence on the activities of the global travel and tourism industry. Today more and more people are looking for independence, traveling for a variety of good reasons for things that are very important to meet personal curiosity and hedonistic desires (Richard 2015, Muller 2016). This was also emphasized by Mouratidis (2018). He explained that the evolution of work, technology and nomadic work styles in synergy has broadened the choices of workers who have certain specializations to carry out their professional activities anywhere in the world.
According to Mouratidis (2018), the term of digital nomad comes from "digital" which means to involve or relate to the use of computer technology and "nomad" which refers to members who wander from one place to another without limits.
Regardless of the destination or the job they do, digital nomads have one thing in common: a passion for travel and freedom. It is a growing trend. In the United States alone, digital nomads tripled between 2018 and 2021, going from 4.8 million to 15.5 million people.
A report by MBO Partners revealed that in 2019 there were 7.3 million Americans who identified themselves as digital nomads; however, between 2019 and 2020, this figure increased astonishingly – driven by the pandemic – as it grew 49% to 10.9 million people. In 2021, digital nomads in the US grew again to 15.5 million.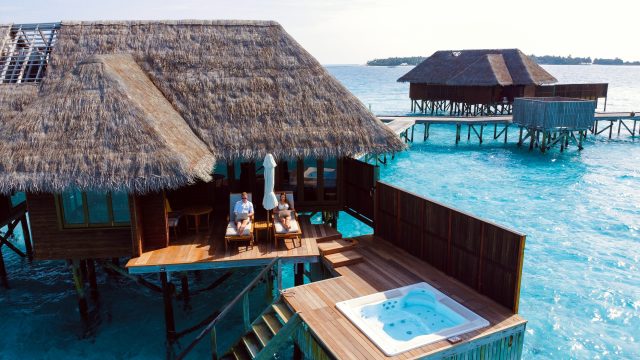 Retrieved from unsplash.com
This behavior has been driven by a combination of greater labor flexibility, better salary expectations and – of course – the freedom to work from anywhere. Perhaps for this reason, the trend of digital nomads will continue to grow. MBO predicts that by 2035 there will be a whopping 1 billion digital nomads around the world.
Introducing travel bloggers, place and digital nomadism
Digital nomads are portrayed as young professionals working solely in an online environment while leading a location independent and often travel reliant lifestyle where the boundaries between work, leisure and travel appear blurred. This paper aims to conceptualize the digital nomad phenomenon by establishing a definition of digital nomads. Further, it explores their motivations for adapting this lifestyle and how these are addressed in practice, and examines how work, leisure and travel are interpreted. Digital nomads aim to create a holistic lifestyle characterized by comprehensive freedom where both areas of life are regarded as equally enjoyable and do so through professional, spatial and personal freedom. Ideally, digital nomads perceive work not as an imposed obligation but regard it – much as their leisure activities – as intrinsically motivated and fulfilling. Although crucial for a positive perception of this lifestyle, travel comes with personal challenges that are considered a different type of work.
Through communications technology, travellers can now keep in almost constant contact with friends, work and fellow travellers remaining co-present in their social, home and work life (Mascheroni 2007). Technologies such as social networking sites and blogs, are allowing individuals to shift between these multiple networks instantaneously wherever they are in the world (Paris 2012). As a result of these digital technologies and the networked connections they facilitate, new forms of multi-location work are rising. In particular, the affordance of these technologies has facilitated a huge rise in the location-independent workers termed 'digital nomads' (Muller 2016). Defined by Nash et al. (2018, p 1) as individuals who are 'pursuing employment that allows for global travel, flexibility in work hours and a departure from the traditional office environment'; digital nomadism was initially coined as a term to describe a geography of work, where the location that the work was done in did not matter.
One intriguing example of a digitally nomadic worker who has not yet achieved widespread academic focus is the travel blogger. The growth of social and participatory media has led to an increase in online travel writing and has resulted in publishers, authors and readers all now becoming players in the production of travel information. Blaer et al. (2020, p 2) note how travel blogs in particular, have proliferated in the last 20 years, facilitating 'the rise of the modern amateur travel writer'. Puhringer and Taylor (2008, p 179) define travel blogs as 'the equivalent of personal online diaries and are made up from one or more individual entries strung together by a common theme (for example a trip itinerary)'. Travel bloggers are therefore the individuals who create and maintain these blogs. Within their travel blogs, individuals attempt to generate income through means such as paid partnerships, guest posts, sponsored posts, advertising and affiliate links. Travel bloggers may also undertake offline work related to their blog such as running 'how to blog' courses or completing speaking engagements. Many travel bloggers may also undertake gig work, typically in the form of freelance writing or copyrighting tasks, in order to supplement the income they make from blogging (Azariah 2016a).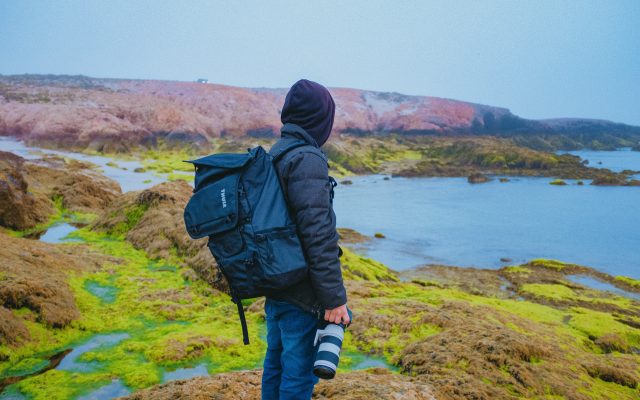 Picture from canvas
The Digital Nomad Lifestyle: A Growing Trend?
By 2025, 36.2 million Americans will be working remotely — an 87% increase from pre-pandemic numbers — according to Upwork's "Future Workforce Pulse Report." In fact, managers believe that 26.7% of the workforce will still be fully remote in 2021. Remote job board Remote.co suggests that, while most remote jobs require people to live in specific geographic areas, work-from-anywhere jobs are cropping up for everyone from developers and designers to customer support professionals and marketing managers.
What do all these digital nomads have in common? They seek an independent lifestyle replete with adventure and reliable Wi-Fi access. For them, traveling is not vacationing; rather, traveling is a lifestyle.
Take, for example, the story of Diego Bejarano Gerke, cofounder of Wifi Tribe, a community of more than 800 members from 60-plus countries who live and work together around the world. Like many digital nomads, Gerke wanted to travel with like-minded people without forgoing his career.
Are there any challenges to digital nomads life?
Retrieved from webiz.com
As a digital nomad, one of the most crucial things to ensure is that you have the proper paperwork and you are aware of your legal responsibilities. This is one of the most important things when you decide to live and work on the road, if not so, you might face some major difficulties. Combined with employment and residence, it all creates stressful and often unknown challenges for newbie digital nomads. When you are always on the road, you're either focused on your work managing to meet all the deadlines, or you are making sure you have enough projects to work on, in order to survive financially. For digital nomads, sometimes it feels guilty to take time off and just relax to explore the country they are traveling in. Another big challenge for digital nomads is that when it comes to finding a work-life balance, they frequently find themselves torn between doing too much or not doing enough for their projects. It is obvious that at some point digital nomads will need some help to deal with the issues they face on the road. Problems might include diseases, accommodation issues, malfunctioning hardware, financial difficulties, mental health and even loneliness.  Freelancing abroad may look glamorous, but it may stress you seriously if you do not have a supportive network of family and friends to lean on. Digital nomads are fully dependent on technology. For this reason, they need perfectly functioning smartphones, chargers, laptops and etc. Wherever they go, they'll either need to bring all this hardware with them or leave it somewhere really secure and safe. And at last, digital nomads need to purchase their own medical insurance plans, which can cost up to $80 per month. However, if you want to stay in a certain location for a lengthy period of time, in this case, it is usually cheaper to acquire a medical insurance plan.
Are there any Digital Nomad Communities?
While remote professionals are free to travel solo, many choose to plug themselves into local communities and hostels. However, constantly introducing yourself can burn out even the most extroverted travelers. Wifi Tribe is a consistent community where curious, open-minded professionals can seek adventure without sacrificing social stability. Moreover, Wifi Tribe gives these travelers the chance to explore places that don't necessarily have the infrastructure to support digital nomads or where there aren't already many like-minded professionals.
"A lot of people start with interest in Bali; Medellin, Colombia; or Playa del Carmen, Mexico," he said. "But, as soon as people have been traveling like this for a while, they start looking at Oman or Japan — the kinds of places that aren't typically on that digital nomad road."
In 2018 there were around 5 million Americans that identified as a digital nomad. That number has now doubled to over 10.9 million digital nomads in the US alone, resulting in an increase of 50% in just those two years. 
Millennials are a great example of aspiring digital nomads, as remote working becomes more utilized by companies. Because of this, HR managers may now need to adapt their Employee Value Proposals to fit the life-style of a future digital nomad, and offer more benefits to achieve work-life balance and ensure talent retention.
What are the some of the ways countries can attract digital nomads?
Provide a temporary worker visa
Create more affordable housing amongst local communities
Supply high speed internet throughout the country
Have good public transportation.
Availability of suitable amenities
Friendly communities
Arranging various weekly events
The future of the travel industry is shifting as digital nomads are growing. Due to this, some changes will be made, the first one being the creation of digital nomad work visas. Some countries have already adopted this similar type of visa, including Antigua, Dominica, and Portugal, allowing digital nomads to work abroad. Hotels will also face a shift from perhaps a simple hotel room to a more apartment style offering, since digital nomads stay for long periods of time. Lastly, round trip flights may have less value as digital nomads do not wish to return from where they came from but continue their journey to a different destination.
Are you open to explore as a digital nomad?
I would open up to explore as a digital nomads as it brings more freedom to exploring new opportunities while exploring new countries, experiencing new culture and meeting unique people round the world. Being free to travel and work when and where you want is dream come true moment. The finest aspects of being a digital nomad vary from person to person, but this nomadic lifestyle has numerous advantages and benefits that can improve people's lives, personal growth, financial security, and general pleasure. More people are discovering new ways to live and work as the world of remote employment expands. One of these is digital nomad lifestyle, which involves working remotely and living in various locations around the globe.
References
Willment, N. The travel blogger as digital nomad: (Re-)imagining workplace performances of digital nomadism within travel blogging work. Inf Technol Tourism 22, 391–416 (2020).
Hermann, I., Paris, C.M. Digital Nomadism: the nexus of remote working and travel mobility. Inf Technol Tourism 22, 329–334 (2020).
Muller A (2016) The digital nomad: buzzword or research category? Transl Soc Rev 6(3):344–348
Blaer M, Frost W, Laing J (2020) The future of travel writing: Interactivity, personal branding and power. Tour Manag.
Azariah DR (2016a) Tourism, travel and blogging: a discursive analysis of online travel narratives. Routledge, London
Spinks, R.: Meet the 'digital nomads' who travel the world in search of fast Wi-Fi. Guardian 2017 (2015)
Hannonen, O. In search of a digital nomad: defining the phenomenon. Inf Technol Tourism 22, 335–353 (2020).
Richter, S. and Richter, A., 2020. Digital nomads. Business & Information Systems Engineering, 62(1), pp.77-81.
Mancinelli, F., 2020. Digital nomads: freedom, responsibility and the neoliberal order. Information Technology and Tourism, 22(3), pp.417-437.
Sutherland, W. and Jarrahi, M.H., 2017. The gig economy and information infrastructure: The case of the digital nomad community. Proceedings of the ACM on human-computer interaction, 1(CSCW), pp.1-24.
Thompson, B.Y., 2019. The digital nomad lifestyle:(remote) work/leisure balance, privilege, and constructed community. International Journal of the Sociology of Leisure, 2(1), pp.27-42.
Chevtaeva, E., 2021. Coworking and coliving: the attraction for digital nomad tourists. In Information and communication technologies in tourism 2021 (pp. 202-209). Springer, Cham.
Nash, C., Jarrahi, M.H., Sutherland, W. and Phillips, G., 2018, March. Digital nomads beyond the buzzword: Defining digital nomadic work and use of digital technologies. In International Conference on Information (pp. 207-217). Springer, Cham.
Mouratidis, G., 2018. Digital nomads: travel, remote work and alternative lifestyles.