There are dozens of reasons why you should study Tourism Marketing and Management at University of Eastern Finland. Here are 16 top reasons to study with us:
High quality studies
We aim to keep the quality of our studies high. Our studies are not the easiest; there are no free credits but a lot to learn. You will have to work hard, but when you work, you can be sure that the things you learn really matter after your graduation. We are using innovative teaching methods that inspire and motivate you to give 100 % to the programme and to develop your skills and career.
Focus on students
We value every student who applies for our programme. This degree programme would not exist without you students. We constantly listen to what you have to say, have a large number of feedback channels and methods and act accordingly to the feedback we receive. We take good care of our students, keep track of how their studies are progressing and help them to learn what is required and get their degree.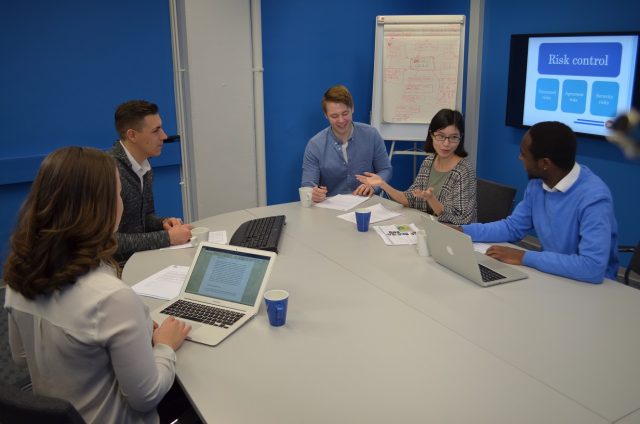 Co-operation with destinations and tourism companies
We are networked with various destinations and tourism businesses in Finland. Our network makes it possible for us to knit our courses to real-life business goals. All our courses programme courses have business partners and actual business case studies that we use to test what you have learned and deepen your knowledge on what is required after you have received your degree. Our programme is supervised by an industry advisory board that ensures that the skills and knowledge in our programme is up to date and relevant.
See our advisory board and partners.
Academic research
Our programme has a strong research focus. Right from the start, you will start to familiarize yourself with academic research and prepare for writing a master's thesis. Thinking that is required to do academic research is similar to the line of thinking that businesses value. We need to be critical of information we receive, understand the meaning of it for business practices and try to find new approaches to marketing and management.
See our research here.
Unique focus topics
Wellbeing, nature tourism, sustainable tourism and technologies are all globally trending topics and form a strong and unique focus for our programme. This profiling should also be reflected on our students who are interested in the outdoors, wellbeing of people and planet and enthusiastic about new technologies. We do not train hotel managers or hospitality professionals but focus on developing tourism business in destination management organizations, tourism businesses and in public sector.
High ranking university, internationally recognized
UEF is among top 50 of World's Top Young Universities and within the top 500 of all world's universities. We are internationally recognized research university that aims to solve global problems. See our rankings at http://www.uef.fi/en/web/guest/uef/international-rankings and university strategy at http://www.uef.fi/en/web/guest/uef/strategy
Finland and Finnish education system
Finnish education system is world-renowned and our national higher education system is the 6th best in the world (http://www.universitas21.com/article/projects/details/152/u21-ranking-of-national-higher-education-systems-2017). Finland is one of the best countries in the world to live in (rank 21 http://hdr.undp.org/sites/default/files/2016_human_development_report.pdf) and safest country on the planet. Finland is also rapidly increasing in popularity among international tourists. With its four seasons, living in Finland can be an exotic experience. For more information about Finnish education system visit http://minedu.fi/en/education-system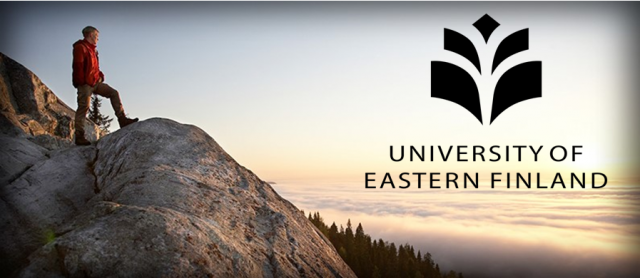 Student satisfaction
Finland and UEF are not world leaders when it comes to the number of international students we receive. However, the students who do come to Finland, tend to be extremely satisfied with their choice: https://www.studyportals.com/intelligence/international-student-satisfaction/international-student-satisfaction-awards-2016/.
Flipped learning
One of the innovative teaching methods we use is Flipped learning. We do not believe that centuries old method of lecturing in front of the class when students listen is the most efficient way of teaching things. Most of our courses are utilizing flipped learning methodology where the traditional roles of lectures and homework are reversed. This means that learning is flexible and happens mostly online with material prepared by the teacher. We focus on learning, not just that you have to get credits and pass through courses. We do not have many exams but learning is measured with various tasks and team works. You will not submit essays and assignments only for the lecturer to read but will be producing valuable social media content right from the beginning to benefit the whole industry as well as the programme.
Learn more about flipped learning.
Small, tight knit and relaxed group
We have a common goal, to make our programme better known. The TMM staff and students are more like colleagues than students and professors. There are only four people working in the programme so you will get to know them well before you get your degree. We encourage our students to co-create learning and do things together. We only accept around 15 new students each year; finishing our programme is a team effort. Teams and networks are increasingly important in modern work life and we provide our students tools and skills to be a productive team member.
City of Joensuu
Our programme is based in a small city in Eastern Finland called Joensuu. We think that Joensuu is a perfectly sized city; it has everything you need but is surrounded by nature from all sides. It has good train and air connections to Helsinki from where you can continue anywhere in the world.
Visit Joensuu and Karelia Expert websites for more information.
Career for the future
Work life is changing. Technological development in artificial intelligence and robotics are affecting how we work in the future. Many of the jobs people will work in in 2030 do not exist yet. Still at least for some time creativity and innovativeness will be the strengths of the human mind. We will train your mind to be useful for various development tasks in the tourism industry and provide insights how you can keep your skills relevant in the decades to come.
Learning environment
UEF aims to provide its students the best academic learning environment in Finland. We have identified the development of our learning environments as one of our most important goals. The best academic learning environment in Finland is built around innovative teaching methods, research-based education, diverse use of facilities, and transparency.
Under the lead of our motivated teachers, we are creating a new culture of teaching. The teaching we offer is of a high standard and based on the latest research findings, enabling us to train professionals for the needs of the rapidly changing working life. We support this process by renewing our campus facilities with flexibility, inspiration and technology in mind.
At UEF, we want to create a culture of open science and technology that enables seamless collaboration between our students' own devices and the devices and technology provided by the university.
From day one, we want to make our students feel welcome as new members of the scientific community. We invest in supporting flexible study paths, and to this end, we have created a new digital environment, Kamu, for our students.  Our work to develop our learning environments is rooted in student-centeredness. Together, we are building a university of tomorrow.
https://www.uef.fi/en/learning-environments
Doctoral studies
For successful students we provide opportunities to continue their education with doctoral studies. Our doctoral students have opportunities to work in the department in various research and development projects and have wide selections of courses available for their studies. Doctoral studies are free for those accepted for the programme and we even have a few paid positions available.
Costs and scholarship
Our programme is free for European and Finnish students. For students coming from outside EU/ETA region the annual study fee is 8000 €. We provide the best international applicant's 80 % to 100 % scholarships for our programme. Studying in Joensuu is also cheaper than in metropolitan cities as living costs are lower.
We make tourism better
We are not only educating tourism professionals of the future but we aim to have a wider impact on tourism. Our goal is to make tourism better through our actions and through our students who will work in the industry. Better for local people, better for tourists better for planet and better for tourism research and tourism industry.