Are you preparing cottage rooms for next guests? Driving dog sledge through low-lying arctic hills? Preparing dinner for a group of visitors? If you'd take less than 10 minutes of your time to read through this blog post, I can promise you'll be even busier after few months' time.
So, do you have time to talk about getting better return to your hard-earned money that you put to marketing? Especially if the marketing and digital marketing frustrates you at the moment. I know – I've been there. And now I'm writing this blog post to You.
Most of the small tourism companies do have web pages and they are in the Facebook, but it doesn't automatically mean that your customers will find you. You can be like the wall paper that is in the store but cannot be found. Or even like a pretty nice looking wall paper put on display but still don't get customers' attention. In order to break through from "the lost wall paper corner of internet" and get the awareness you deserve from potential customers, I recommend to consider the following three things:
What are the key words that your webpage is optimised for?

Key words are crucial "tags" to help search engines like Google to find your web page when your potential customers are searching for services that also your company offers. Key words help your web page appear in the first page of Google search results. Also having links to other relevant web pages serve the same purpose.
Content is the King! 

…in all channels. I understand that you don't have time to be in Facebook or in other channels every day and figure out what you should post or write. You have real customers to serve. To make this easier to yourself make a list or even a calendar. Just listing what you'll update and when keeping it simple and realistic. You don't have to go from no activity to ten activities during a week at once. Good content frequently is ok. The content can be e.g. photos, happy customers (with their permission), positive customer feedbacks (testimonials) or even something cleaver about the weather. And of course, customers want to get to know you. Tell your story – in the extent that you feel comfortable with.

While you are posting photos in Facebook you can do that as well in Instagram. You can open an Instagram page for your business here: https://www.instagram.com/accounts/login/. In Instagram use those hashtags (#) with the words you want your business to be connected with.
By to way, all those likes, shares and comments in your social media pages are worth money. This is not online marketing basics anymore, but if you are interested in deepen your knowledge you can listen more about this here: https://www.youtube.com/watch?v=Im26jZT-eQw. I promise, this is useful.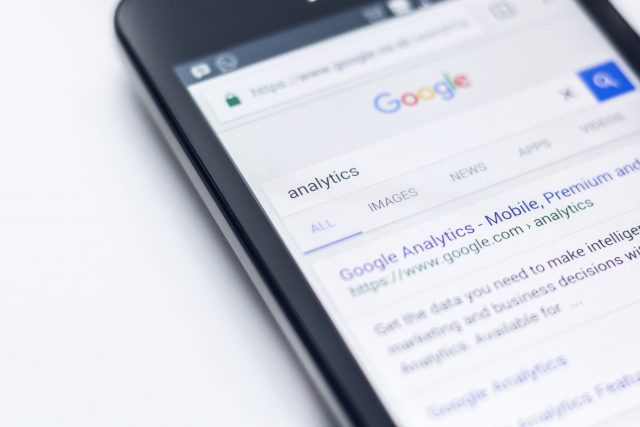 Get to know the magical place of Google Analytics
Measuring outcomes of our actions is as relevant in digital marketing as it is in other areas of the business. Addition to the fact that it shows you how well did you succeed, that you don't end up buying possibly too expensive marketing actions which don't deliver what you hoped them to. Useful tool to follow up your online marketing actions is Google Analytics. See easy first steps to take to get started here: https://www.youtube.com/watch?v=lZf3YYkIg8w.
Optimising your web page so that customers find it is the first step. But as a second step you can make advertisements online to boost your visibility. Just remember to have proper web page before you advertise it: updated, relevant information to customers and possibility to buy your services, if the online selling is relevant for your business model. There are free tools to test the quality of your web page like this one: https://www.seoptimer.com/. They also give recommendations to improve your site.
If you got at least a little bit interested in, please Google your business – not with the name of the business, but with some other words that you'd use as a customer looking for the kind of services your business offers. If you find your business web page from the first page and your competitors are below you in Google search results, you have done something right. Congratulations! If you, on the other hand, find yourself from the second or the third page in Google search results, you've been able to hide your business to the place where no one looks – to the lost wall paper corner of internet. But don't worry, you can break out from there by getting started with the steps described in this article. If you find this difficult or you just don't have time for it, you can buy this as a service. And now you have better understanding what you are paying for.
Get a master's degree in tourism business
Are you looking for an international tourism-focused master's degree programme in business? Tourism Marketing and Management programme by University of Eastern Finland provides a unique learning experience for students who have finished their bachelor's degree and are looking for new skills and knowledge in developing tourism industry in a sustainable way. Read more about the programme at www.uef.fi/tmm.