We have moved to an era where data is omnipresent and available to us with a few clicks. People are able to access desired information whenever and wherever they need it thanks to the various information technologies and the world wide web.  When considering the travel industry, not only are the tourists benefitting from the abundance of information but so are the travel companies. The tourists leave behind a great deal of traces (i.e. data) when considering, where to travel and what to do in the destinations. This available data in turn creates huge opportunities for the travel companies on how to communicate, interact and offer services for the tourists1. Essentially, this is what data-driven marketing (DDM) is trying to accomplish.
This blog covers what the DDM really means, and why travel businesses should take advantage of it in their marketing operations to stay competitive in the market. Its application brings many benefits for the travel companies, but this text highlights the 3 key benefits.
What is Data-Driven Marketing in Tourism?
Data-driven marketing is a marketing approach and a process of collecting complex data through online and offline channels that intends to analyze the data to understand the behaviour and purchasing patterns of the consumers. The data, which is gathered with the help of information technologies, assist to identify the needs and influencing factors of the consumers at each stage of their decision-making process. Consequently, the collected information supports companies to develop a marketing strategy and in connecting with their target audience2.
To understand DDM better, it is crucial to get familiar with the term "Big Data" that is nowadays often used with data-centric marketing due to the omnipresent information. Big Data refers to storing and collecting massive amounts of complex, structured and unstructured data, which is later used to gain a competitive edge by companies3. It offers the companies the capacity to collect and analyze data with an unprecedented scale and manner4.
Next in the following sections, I uncover how the era of Big Data and its influence can help travel companies to excel their DDM approaches. As a result, 3 key benefits of DDM are presented.
#1 Better understanding of the customers
Tourists roaming on the internet and communicating with their peers and their preferred brands entails of leaving a lot of information behind. What the travel companies can do with this information collected from various digital sources such as websites, social media, review sites and mobile applications, is that they can analyze it to better understand the customer. By knowing what their key customers want, desire, need and are talking about helps the companies to better serve, communicate and build a meaningful relationship with them. In other words, using Big Data helps travel companies in delivering customer-centric marketing5.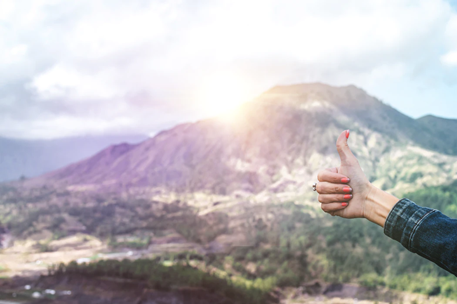 I personally regard that the issue of travel companies is not the ability to collect customer data, but rather how to make sense of it and utilize it in a customer-centric manner. The answer lies in data mining techniques, such as RFM-model (Recency, Frequency, Monetary value), that allows marketers to better segment and analyze their customers6. Daqing Chen, Sai Laing Sain and Kung Guo conducted a case study using data mining techniques to help a UK online retailer to better comprehend its customers, and as a consequence, practice customer-centric marketing more effectively. RFM-model formed the foundation of the study by segmenting the customer groups, but also techniques such as K-means clustering algorithm and decision tree induction were used to gain information about the key customers7. With the help of the research, they were able to find the most valuable customer groups and identify key features of them. The results provided valuable data for the companies that can be used for customer-centric marketing to personalize the communication with each customer segments.
Aforementioned data mining techniques can similarly be used for tourism companies to identify the key characteristics of various target groups and to become aware of the most valuable customers. Understanding these key customers, and providing them with personalized content and communication will subsequently open doors for building stronger relationships and ultimately even customer loyalty.
#2 Enables informed tactical and strategic marketing decision-making
One of the most important skills of data-driven marketers is the ability to comprehend business analytics. As Kean, Prentice, and Ferguson refer, analytics means "the use of data and related business insights developed through applied analytical disciplines … to drive fact-based planning, decisions, execution, management, measurement and learning." Making use of business analytics can provide valuable insights in marketing strategic-decision making by utilizing its three functions: descriptive (i.e. understanding the past and current business performance), predictive (i.e. predicting future performance) and prescriptive (i.e. identifying the best alternative to achieve business objectives) analytics9. Exploiting these various analytics interchangeably will help travel companies to make more informed marketing decisions in a tactical and strategic level.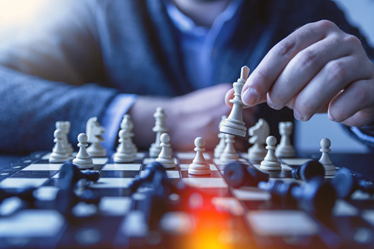 Wolfram Höpken, Tobias Eberle, Matthias Fuchs and Maria Lexhagen studied how autoregressive time series forecasting approach (i.e. prediction based on past arrivals alone) together with travellers' web search behaviour can be used for predicting tourist arrivals. More precisely, the study was conducted for Swedish mountain destination Åre using the arrival data and Google Trend-based search data from a time period of 2005-2012 of four major target markets (i.e. Denmark, Finland, Norway, and the United Kingdom)11.
The findings revealed that the travel-related search queries indicate the opportunity to increase the accuracy of predicting tourist arrivals compared to using only past arrivals. The results also showed the various travel planning and search behaviours of the studied target markets. For instance, Finnish travellers started first searching for lodging options in Åre, followed by the destination queries as a whole. The closer the arrival of the Finnish tourists came, the more skiing-oriented the search queries became. These insights imply that these results can be used in marketing to better understand the market trends and the decision-making process of tourists11. Therefore, travel companies that are collecting similar data can steer their tactical and strategic marketing approach to reflect the data. To use such data for the personalization of the interactions, more informed targeting and segmentation of the key customer segments will assist in creating valid and justified marketing tactics and strategies, which eventually lead to increased business opportunities.
#3 Increases profitability
When a company collects sufficient amount of relevant marketing data of its customers and executes it as a part of its tactical and strategic marketing approach in a customer-centric manner, the likelihood of driving successful marketing performance is obviously much higher. As a consequence, marketers should harness big data by engaging in data-driven marketing to assist travel companies in detecting the right customers to attain profitable business outcomes. Applying DDM in decision making improves effectiveness and optimizes the return on marketing investment (ROMI). Moreover, DDM techniques focus on the analysis of internal and external data of the company. By integrating the information into valuable insights, travel companies are able to acquire new customers or strengthen the relationship with existing ones. Eventually, this can result in reduced costs and an increase in the company's productivity and efficiency2.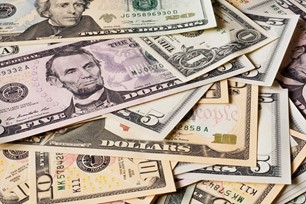 In 2012 Columbia Business School surveyed 253 corporate marketing executives, with a purpose to find out the changing practices among large corporate marketers (90% of the corporates had global annual revenue of over $50 million) in the following areas: data collection and usage, marketing measurement and ROI (return on investment), and the integration of digital and traditional marketing12. The found out that nearly all (91%) believed that successful brands use customer data to drive marketing decisions. In addition, 70% regarded that their marketing practices are more informed than ever before and that they are aware of the need to justify the decisions financially. The somewhat contradictory result to this was that 57% of the respondents were not basing their marketing budgets on any ROI analysis12. In my opinion, this suggests that even though their marketing was conducted largely on the basis of data, its contributions in terms of monetary value were not evaluated. This is problematic as in this case the marketing practices are more inclined towards "gut-feeling" than on real monetary value. The practices that are based on historical data and can indicate to be increasing ROI are invaluable for the managers in any business. To conclude, being able to verify marketing ROI on the basis of past and predictive data should be regarded highly by the travel business marketers to make right and cost-effective decisions.
Make data-driven marketing in tourism your competitive edge
By now you should be able to understand what the phenomena of data-driven marketing means and be more familiar with some of its interrelated concepts. Most importantly, you are now aware of its capabilities and of the three key benefits it provides for travel businesses. As a conclusion, in order for travel companies to flourish and differentiate from the competitors in the era of Big Data, the data-centric approach needs to be taken into the centre to make informed marketing decisions to satisfy the ever-demanding customer needs. Not only will it enable to gain a competitive edge over others, but also increase the cost-effectiveness and ROI of the marketing approaches.
Acknowledgements
This blog post was written as a part of the Information Technology in Tourism Business course at the International Master's Degree Programme in Tourism Marketing and Management (University of Eastern Finland Business School). Read more about the programme at https://www.uef.fi/tmm
References:
1 Camilleri, M.A. 2019. The Use of Data Driven Technologies in Tourism Marketing. In Ratten, V., Alvarez-Garcia, J. and De l Cruz Del Rio-Rama, M., Entrepreneurship, Innovation and Inequality: Exploring Territorial Dynamics and Development, 1st Edition, Routledge, Oxford, UK.
2 Grandhi, B., Patwa, N. & Saleem, K. 2020. Data-driven marketing for growth and profitability. EuroMed Journal of Business. Vol. ahead-of-print No. ahead-of-print.
3 Shah, D, & Murthi, B. P.S. 2020. Marketing in a data-driven digital world: Implications for the role and scope of marketing. Journal of business research. Vol. ahead-of-print No. ahead-of-print.
4 Lazer, D., Pentland, A., Adamic, L., Aral, S., Baraba´si, A., Brewer, D., Christakis, N., Contractor, N., Fowler, J., Gutmann, M., Jebara, T., King, G., Macy, M., Roy, D. & Van Alstyne, M. 2009. Computational social science. Science, vol. 323, no. 5915, pp. 721–723.
5 Camilleri, M.A. 2015. Using Big Data for Customer-Centric Marketing. In Evans, C. (Ed) Handbook of Research on Open Data Innovations in Business and Government, IGI Global, Hershey, USA.
6 McCary, J.A. & Hastak, M. 2005. Segmentation approaches in data-mining: A comparison of RFM, CHAID, and logistic regression. Journal of Business Research 60 (2007) 656–662.
7 Chen, D., Sain, S. L., Guo, K. 2012. Data mining for the online retail industry: A case study of RFM model-based customer segmentation using data miningJournal of Database Marketing & Customer Strategy Management. 19 (3), 197-20.
8 Kiron, D., Prentice, P. K., & Ferguson, R. B. 2014. Raising the bar with analytics. MIT Sloan Management Review, 55(2), 29–33.
9 Kunc, M., & O'Brien, F. A. 2018. The role of business analytics in supporting strategy processes: Opportunities and limitations. Journal of the Operational Research Society Published Online.
10 Kumar, V., Chattaraman, V., Neghina, C., Skiera, B., Aksoy, L., Buoye, A., & Henseler, J. 2013. Data‐driven services marketing in a connected world. Journal of service management. 24 (3), 330-352.
11 Höpken, W., Eberle, T., Fuchs, M., & Lexhagen, M. 2018. Google Trends data for analyzing tourists' online search behavior and improving demand forecasting: the case of Åre, Sweden. Information technology & tourism. 21 (1), 45-62.
12 Rogers, D., & Sexton. 2012. Marketing ROI in the Era of Big Data. The 2012 BRITE/NYAMA Marketing in Transition Study. Accessed on the 1st of November 2020. https://www.iab.com/wp-content/uploads/2015/05/2012-BRITE-NYAMA-Marketing-ROI-Study.pdf.