Does Virtual Reality (VR) Travel have the potential to be more?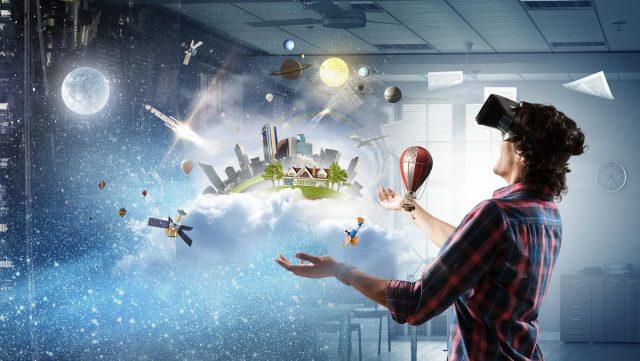 Retrieved from Forbes.com 
Due to the pandemic, the global tourism industry had to come to a sudden halt. Even as lockdowns were slowly lifted, travelers were skeptical, and the threat of the virus is still very real. Recently, a second wave has swept across the world which has led to a second lockdown. Until a vaccine is in place, it will be quite difficult for the tourism industry to recover from its losses and reach the pre-pandemic tourist numbers. The tourism industry is constantly innovating and doing its best to get back on its feet. The role of modern technologies in tourism is changing rapidly, leading to customer relationships developing through virtual reality in the marketing of tourist destinations. In addition to focusing on the influence of travel intentions that has prevailed in practice so far, the use of VR is expected to have an impact on the travel experience on the spot. VR has existed for some time now but using it in the travel industry was not extremely popular. But the pandemic has boosted this trend and travelers that were once skeptical and found it pointless are turning to this technology for some solace. Tourism boards, airlines, hotels, destination management companies are making use of this tech to stay relevant in their travelers' minds and to meet the demand temporarily if not physically. 
The International Air Transport Association (Iata) said that international traffic "has all but disappeared", with airlines carrying only about 10% of normal levels. By Iata's estimate, Covid caused disruptions to put more than 41 million jobs at risk across the travel and tourism sector. Iata predicts that travel will not resume to pre-pandemic levels until 2024. 
Steve Perillo is boss of Travel World VR, a US-based VR and 360-degree video marketing and production company. He says the pandemic has been a "shot of adrenaline" for a technology that to date had "not yet really arrived". Now he says VR can whet a potential audience's appetite. "The momentum has really picked up. It's really launched the concept of travelling remotely."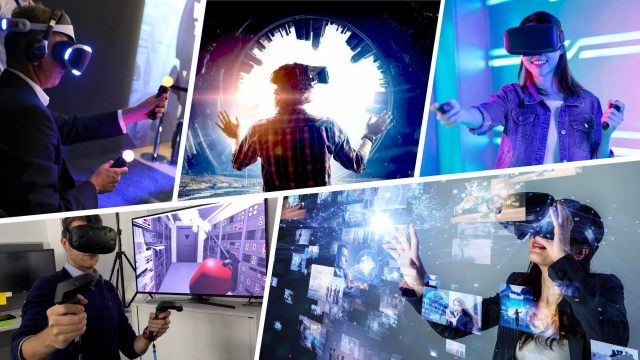 Retrieved from StudioBinder.com 
VR acceleration? 
 The effects of the COVID-19 pandemic have had a lasting influence on tourism and will shape travel and booking behavior for generations. Undoubtedly, the desire to travel is uninterrupted, but financial and health fears and worries have made some people confused. However, every crisis can produce some positive outcomes, as difficulties stimulate new innovative ideas. Such a need creates the courage to change and that may include trust in social media marketing and distance tourism. As a result, tourists are more mobile than ever, and their information needs are constantly growing; almost no travel decision is made without prior virtual inspiration or internet research. In addition to the technical requirements of Web 2.0, there has been a change in the virtualization of social networks with much deeper consequences.  
The annual travel report by Euromonitor International Accelerating Travel Innovation after Coronavirus examined innovative concepts designed to accelerate recovery to survive, sharing best practices from the most technologically advanced to the simplest solutions, in four categories:  
Digital (virtual experiences, artificial intelligence and automation, biometrics, and digital identification, and 5G) 

 

Sustainability (domestic tourism, social impact, own resources, transparency in terms of carbon emissions, and new sustainable business models) 

 

Health (people first, safety and hygiene, social distance, diversification, and data analysis) 

 

Guests (offers, real-time information, flexibility, personalization, and affordable luxury)

 
There are, however, several limitations that are currently holding the technology back, including large, unwieldy headsets and excessive costs. The most important limitation, according to Miguel Flecha, is that there has yet to be a trusted global brand to place its bets on VR. "The industry needs to believe in the technology," he says. That may have begun to change with the launch in the US of Amazon Explore, a platform that gives access to one-on-one virtual experiences with tour guides and local residents in countries around the world. Experiences offered on the high-tech giant's public beta version range from tours of Kyoto neighborhoods in Japan to artisan shopping in Costa Rica and fish taco cooking lessons in Mexico. As Mr. Flecha sees it, Amazon Explore may foretell the success or failure of VR in the travel industry. Serious investment by a high-tech giant and a trusted brand – Apple and Samsung are also looking into virtual reality – could, he believes, be the "great accelerator" needed.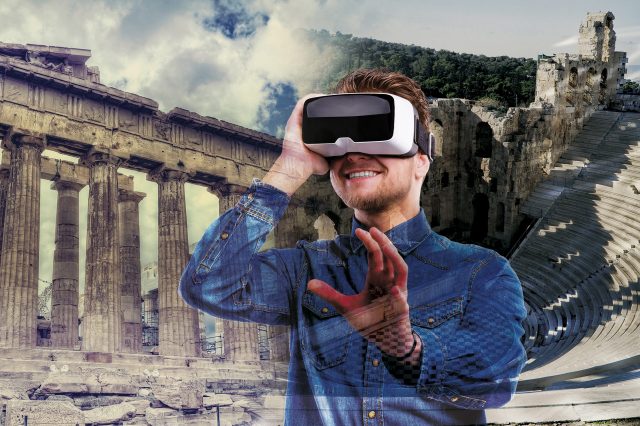 Retrieved from Scooterrise.com 
 VR a blessing? 
 Necessity is the mother of invention, so although we had the digital tools available for us, but it is this pandemic which brought out their significance and advantage of shrinking the world and making it accessible for people to satiate their sense of exploration and discover destinations and cultures which exist around the world. One pitfall that keeps arising is that technology is hugely dependent on internet access, which sometimes can be a challenge. One major benefit of this tech is that it offers an eco-friendly alternative to the rising problem of over-tourism. 
Virtual reality simulations must be created by people. Like most technologies, this means that the people responsible for creating virtual travel packages have a lot of control over how vacation destinations are represented to virtual tourists. One of the important benefits of tourism is that the tourist is usually forced to engage with native populations on their own terms (cruise ships and tropical all-inclusive resorts may be the exemption to the rule). This means that tourists can often learn that their preconceived notions of what other peoples or nations are like were wrong. With VR travel, this isn't possible. 
Ralph Hollister explained that VR has historically remained a niche concern. "When the technology was first released to global consumers the technology was hampered by technical drawbacks and unrealistic expectations. VR is incredibly hard to love unless you are experiencing high-quality VR with a high-quality VR headset. Sets such as Google cardboard provide affordability but often a sub-par experience, which may be negative for VR's overall reputation. Travel and tourism is incredibly tangible, which is something VR cannot fully provide. It may provide a temporary fix for travelers with current wanderlust during COVID-19, but it could still be disregarded when restrictions are lifted as it can't meet other sensory needs, such as taste or smell." 
In my opinion, I somewhat agree with Hollister (Travel and tourism is incredibly tangible, which is something VR cannot fully provide) as Virtual Travel does not offer the sensations of travel, touch smell, the environment therefore it cannot be considered as an alternative. Future tourism as we imagine it, entirely robotic, is not desirable. Humans are social beings, they need contact. A dimension that the VR cannot (yet) offer. Therefore, the consumer needs someone to accompany in their reflections and decisions. If a tour operator is not supposed to indicate which place is better than another in terms of its offers, the adviser will naturally do so, by expressing his or her opinion. Information that a robot or a virtual experiment will never be able to provide in the same way.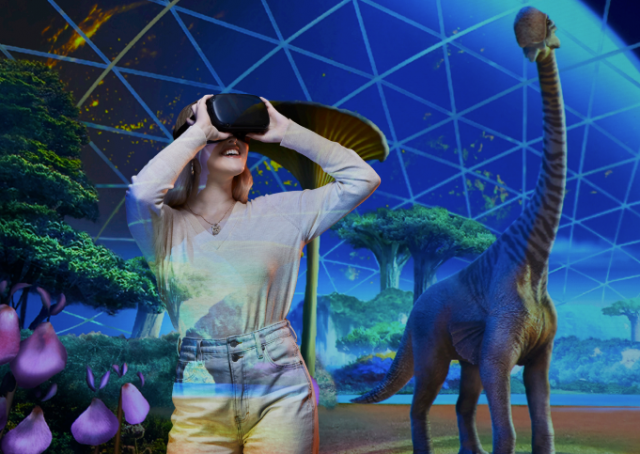 Retrieved from CASE.org 
 Replacement for Physical Travel? 
A global survey by Italy4Real had found that VR travel will not replace real-life travel experiences. The following are some insights from the survey: 
81 percent do not think virtual reality could ever replace real-life travel

 

90 percent say they would miss the full sensory experience of travelling

 

77 percent claim that the lack of local food and drinks would be a downside of VR travel, while 69 percent would miss meeting the locals and interacting with new people

 

52 percent say travel agents could be replaced by AI (Artificial Intelligence), but the majority agree that tour guides and hotel staff need a delicate touch

 
What are the benefits of Virtual Tourism?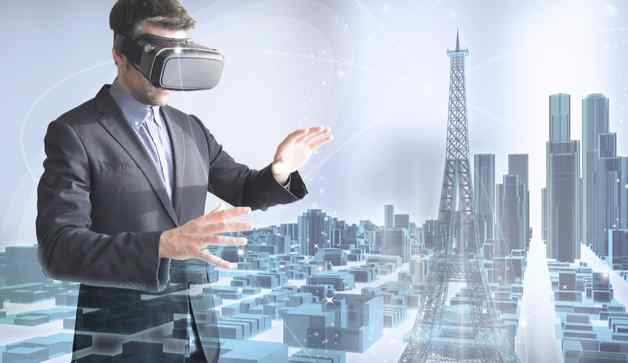 Retrieved from BusinessWorldIT.com 
Even VR travel may not replace physical travel, but it has handful of benefits for tourism.  Because viewers can experience activities, locations, and destinations from the comfort of their own homes, there are many clear benefits to virtual tourism. The most obvious of these benefits is that viewers can see and experience a destination without traveling to it, which means they aren't limited by available flights, travel logistics, safety concerns, and whether destinations are open. They don't even have to think about time zones or weather conditions. The other huge benefit for viewers is cost. Virtual tourism makes destinations accessible to millions of people who may otherwise not be able to afford to travel to them. Viewers are embracing the rise in virtual tourism destinations and the increasing quality and availability of virtual reality technology to see and experience things they never thought possible. 
For the travel industry, virtual reality can be used in tourism marketing to enhance travel experience and shape the behavior of travel consumers. What technology can do today is absolutely remarkable. For Tourism, the clear benefit is the ability to stay top-of-mind with potential customers and to highlight a location, amenities, and offerings. Viewers who have experienced a hotel or location through virtual tourism are more likely to book a future stay and will eagerly anticipate experiencing the activity in the real world. There are also great marketing opportunities offered by virtual tourism technology. Potential guests can see a 360-degree view of a property and its amenities, rather than the flat images on a brochure or website. Experiencing a property this way increases the chances that viewers will want to visit in the future and means that they can easily share the virtual offerings with their friends and family. VR in the travel industry also helps specific brands stand out from the rest. VR's success, like any other outlet, depends on the quality and creativity of the experience. Designing the right things in VR and investing in its quality will guarantee the best customer engagement. This fact has always translated into revenue. 
The most notable benefits of virtual reality in tourism go as follows: 
Attract more visitors by enabling them to experience the destination firsthand before even booking it;

 

Showcase realistic 360-degree views of any destination or hotel in high resolution;

 

Mesmerize travelers by allowing them to explore destinations on their own from the convenience of their home;

 

Improve brand image by delivering unique brand engagement;

 

Gain competitive advantage by offering unique, unforgettable experiences;

 

Helping travelers worldwide become more comfortable

using VR to explore travel destinations;

 

Virtual reality is a fantastic way to advertise on social media.

 
Potential for VR in Tourism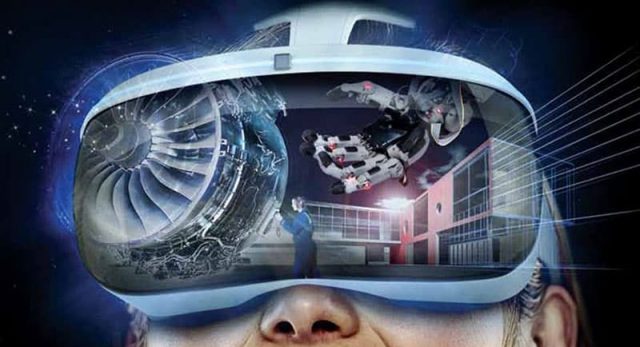 Retrived from UIEXPERT.com
Virtual reality manages to fool the tourist's senses into believing they are in the real world in their chosen destination. Through this reality, they can interact with fictional worlds that they could not explore in real life or with worlds that they could only visit with great effort. 
Nevertheless, while the virtual reality vacation is not necessarily destined to replace tomorrow's travel, it does have features that could revolutionize the industry. Virtual reality could become tomorrow's travel catalogue. A helmet and 360-degree immersion to help customers discover the destinations offered by tour operators would then replace the brochures on the counters. It is the perfect tool for preparing a trip without revealing everything, it would give a real foretaste and allow tourists to better target their preferred trip. Perhaps it could be even more useful. Without replacing travel, VR could make accessible destinations that are out of reach. It would help to relieve congestion at certain sites, which would be temporarily closed to allow them to regenerate in an eco-responsible manner. Consumers could also go to inaccessible places like space, for example. Or even change times. How? By reconstructing places on an archaeological site, a godsend for history fans eager for knowledge. Once on-site, the tour operator will offer an immersive and educational experience. To a small extent, of course, you don't visit a place to have glasses on your head. Reliving Pompeii before it was destroyed, for example, like the exhibition currently on show at the Grand Palais in Paris. "Eventually, virtual reality will bring a new form of entertainment to the tourism industry," imagines Erik Champion. It could appear in the main sites of major tourist destinations, but also as a pastime in airports." No doubt a revolution is underway. 
The future of VR in tourism is bright and believe it or not with the help of this technology, the tourism industry is going to change. The immersive and interactive virtual reality (VR) is a great opportunity for tourism and travel businesses to offer a unique and memorable experience to their customers. VR technologies will surely continue to advance, and as such, the opportunities in the tourism sector will grow exponentially. Regardless of the direction in which these advancements and developments take place, immediate applications and trends are identified and used within the tourism industry already. VR can and probably will fundamentally change the way in which tourists' experiences and requirements are managed entirely. Virtual reality will likely enable us to impressively share our experiences with friends and family in a way that brings these destinations to life like no slide show ever could. Many companies in the tourism industry have their sights set towards the future, and some even go so far and publish reports about their expected future developments. As an example, in the 2014 Skyscanner report 'The Future of Travel 2024', published by the company which is mostly known for offering a global travel search engine, they envision VR as a major influence on touristic experiences. They predict VR to "become a new form of show rooming, an incredible 3D taste of a destination that will make travelers long to experience the real thing." (Skyscanner, 2014, p.24). 
 The future of VR in tourism is already here, despite how far it seems away. With the most recent developments in virtual reality (VR), it doesn't seem like that will be changing anytime soon. VR is constantly gaining traction in the travel industry, and with good reason. VR makes it easy to create an immersive travel experience for anyone, anywhere. VR allows users to be transported to anywhere in the world, which means they'll be able to experience the world in a way they never could before. VR allows users to feel like they are in the middle of the action, which is what makes it so appealing. VR is the wave of the future in tourism, and it's not just about experiencing another place in real time.Thus, I think VR has the potential to replace the real world with a digital one. 
References 
Arbulú, I.; Razumova, M.; Rey-Maquieira, J.; Sastre, F. Measuring risks and vulnerability of tourism to the COVID-19 crisis in the context of extreme uncertainty: The case of the Balearic IslandsTour. Manag. Perspect. 2021 
Ralph, Hollister.; VR travel industry 
Rončák, M.; Scholz, P.; Linderová, I. Safety Concerns and Travel Behavior of Generation Z: Case Study from the Czech Republic. Sustainability 2021Gössling, S.; Scott, D.; Hall, C.M. Pandemics, tourism and global change: A rapid assessment of COVID-19. J. Sustain. Tour. 2020  
Rosário, A.; Raimundo, R. Consumer Marketing Strategy and E-Commerce in the Last Decade: A Literature Review. J. Theor.Appl. Electron. Commer. Res. 2021. 
Denise Chen.; Virtual Reality Vacation Offers New Kind of Entertainment, 2020 
Euromonitor International—Accelerating Travel Innovation after Coronavirus. Available online: https://go.euromonitor.com/white-paper-travel-201110-travel-innovation-after-coronavirus.html (accessed on 22 October 2021). 
Igbaria, M.; Schiffman, S.J.; Wieckowski, T.J. The respective roles of perceived usefulness and perceived fun in the acceptance of microcomputer technology. Behav. Inf. Technol. 1994. 
Kim, J.; Hardin, A. The impact of virtual worlds on word-of-mouth: Improving social networking and servicescape in the hospitality industry. J. Hosp. Mark. Manag. 2010. 
AllThingsVR. (2015). Infographic for input technologies for VR. 
Argyropoulou, A., Dionyssopoulou, P., & Miaoulis Georgios. (2011). Tourist Destination Marketing and Management Using Advanced ICTs Technologies. 
Skyscanner. (2014). The Future of Travel 2024: Planning & Booking. 
Barnes, S. (2016), "Understanding virtual reality in marketing: nature, implications and potential" 
Jung, T., Tom Dieck, M.C., Moorhouse, N. and Tom Dieck, D. (2017), "Tourists' experience of virtual reality applications 
Beck, J. 2017. Try before you buy with Expedia. Virtual Reality in Tourism 
Cavanaugh, C. 2017. Virtual Reality And Augmented Reality Will Change Brand Experiences. 
Graham, L. 2016. Virtual reality devices could transform the tourism experience.