Nature tourism in Finland is all about "the space to breathe, a time to dream, hiking in summer, cross-country skiing in winter, gathering berries and mushrooms or simply a gentle walk in the woods." (http://www.visitfinland.com/finrelax/). Nature is also one of the central themes in Master's Degree Programme in Tourism Marketing and Management (MDPTMM, www.uef.fi/tmm). Why is nature so important for tourism that we have raised it so high in the programme?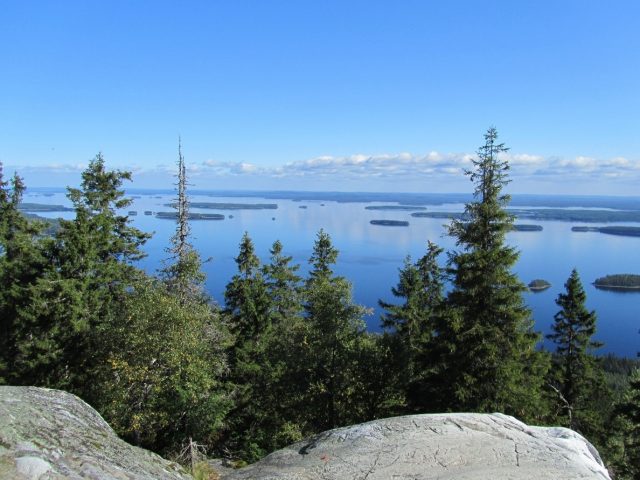 There is an increasing amount of evidence that being in the nature has huge benefits for our health. The latest is a 300-page review report from European Commission (link). The report examines more than 200 academic studies exploring the topic from various perspectives.
As more and more of us are living in the cities the interest to travel back to the nature increases. We are bored with congestion, air pollution, noise and eternal hurry. We want to have a place for relaxation, a place to get away from it all. Nature provides balance and health for our busy life and creates fantastic possibilities for example for digital detox.
FinRelax
Nature does as good and people are starting to realize that. Destinations that have good infrastructure for nature tourism will come up strong. But nature tourism needs to be developed in a sustainable way. In Finland for example Visit Finland is focusing on FinRelax program to increase the level of nature tourism products across the country and developing them to a direction that focuses on creating wellbeing for tourists (http://www.visitfinland.com/finrelax/). Finland aims to be the best place to relax in the nature, a noteworthy goal. All the elements are in place and it will be interesting to see how it all plays out. We have a front seat for this as the MDPTMM will work closely with Visit Finland and especially with FinRelax program to understand destination marketing and management.
Get a master's degree in tourism business
Are you looking for an international tourism-focused master's degree programme in business? Tourism Marketing and Management programme by University of Eastern Finland provides a unique learning experience for students who have finished their bachelor's degree and are looking for new skills and knowledge in developing tourism industry in a sustainable way. Read more about the programme at www.uef.fi/tmm.