How a new tourism business creates customer value by adopting digital marketing technology?
Everybody is online today and everybody is expecting all the noteworthy and legitimate running businesses to be there as well. If the consumer can not find your online presence the chances are your business goes unnoticed. Even worse it builds an image of untrustworthiness in the minds of the consumers. The potential customer may presume the business can not deliver what the customer is expecting. If the business fails in the first customer touch point the game is over before it even began, no matter how good the service or a product in reality is.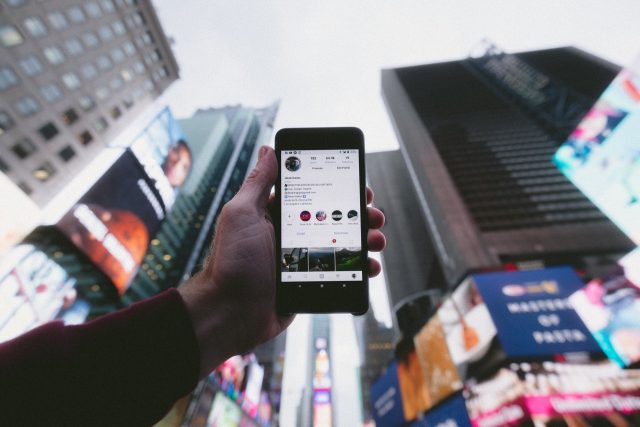 Where to start when you´re starting- the do´s and don't´s
 Alford and Page state in their study of technology adoption in marketing that SMEs who have a strong Web presence grow twice as quickly as those who have no or minimal presence1. It is essential to seriously think about implementing technology from the very beginning. As a starting business owner, you should start by thinking about what you want to achieve and who you want to reach. Once the business plan is ready, the goals, strategy and the understanding of the desired customer is clear it is time to use this knowledge as a basis in creating a suitable digital marketing plan. The plan should not be a separate aspect but rather intertwined with all that is in the very core of the business.
Dredge et al. examined the challenges and opportunities of digitalisation in tourism listing the needs of tourism businesses when taking up new technology2. They identified five topics: skills, mentoring support, finance, policy support, and infrastructure.
 Skills.
The digital competencies of your business will play a key role in the successful uptake of digital technologies. Often tourism businesses lack the necessary technical resources in their workforce to fully realise digital potentials. This can be due to a number of factors such as a lack of knowledge in identifying required digital skills to limited staffing issues. These restrict the time and effort which can be applied to learning new digital processes. You should map your knowledge and see if you already have knowledgeable personnel in the company. Or think do you want to outsource completely or partly.
Mentoring support
One option is to use mentoring initiatives. Mentoring can boost innovation, enhance creativity and ideation and assist with capacity building. It may improve connectivity between tourism enterprises, technology companies, the arts and cultural sector, and other start-ups. Mentoring reduces the distance and improves the timeliness, of advice between those that have the expertise and those that need to learn. It can be a prolific co-operation between two or more companies where all parties deliver something the other needs helping their businesses thrive. It is smart to keep in mind to not to bite off more than you can chew and here the importance of networking stands out.
Finance
Lack of finance is identified as the number one obstacle preventing the implementation of digital technologies in tourism businesses. There is a significant concern amongst tourism businesses that the cost of implementing new digital technologies will be more than the gains. Analyse what technology your business can benefit from and make a decision. You can start by taking up a few platforms and expanding from there according to the set budget. It is important to remember to build digital marketing around your customers and choose channels accordingly. Thinking which technology to choose to reach the specific customers and which technology brings the most value to the customer in return. Starting smaller and smart saves time and assets.
Policy support
You need policy initiatives and actions to support business awareness of new technologies. They make clear the benefits of their implementation. Your business requires support in business planning and decision-making with regards to new technologies to ensure efficient utilisation. Do research on the available technologies and find what best suits your needs and what serves your customers best. Find out what is out there, any new innovations that would suit you and your customers´, needs. Choose only appropriate, functional and effective technologies.
Infrastructure
The geographic location of tourism enterprises greatly affects their access to adequate digital infrastructures. In developed countries, connections tend to already be adequate even in more remote areas. Still, businesses in urban settings benefit from modern wireless and fibre broadband connections. The infrastructure in rural or more remote areas can be less developed. Getting your software and connections up-to-date is important so that the basic tools at hand are functional.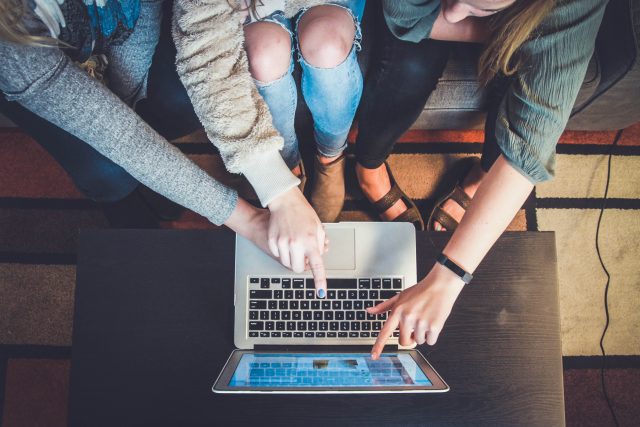 Are you (all) motivated enough?
Different personal motivations, corporate culture and managers attitude affect the willingness to adopt technology, which is traditionally explained by the technology acceptance model (TAM). Ritz et al. studied the combination of TAM and the do-it-yourself (DIY) behaviour model in adopting new technologies. They stated that small businesses are less likely to participate in digital marketing than larger businesses3. TAM evaluates the ease of use and perceived usefulness of the technology. DIY motivators are economic benefits and lack of quality in existing services. In other words, managers should make the use of technology easy and the economic advantages and other benefits that come with technology apparent. This applies to themselves and communicating this to the whole team.
Alford and Page found out that small business owner-managers have a positive attitude and a real appetite for adopting technology for marketing1. If you can channel this attitude successfully to motivate your employees you may be able to get staff involved in creating more innovative marketing content. This may serve a wider spectrum of customer expectations that exist towards your business.
So what is customer value and how it is created using technology?
 According to Holbrook customer value is the basic foundation for everything in marketing. It can be defined as a preference, experience, interactive and relativistic, that is comparative, personal, and situational4. Komppula and Gartner talk further about desired value, which refers to the value that customers want to receive from products or services and their providers. Received value refers to the value customers have actually experienced through specific customer interactions5. Zeithaml encapsulates the definition by stating that value represents "a trade-off of the salient give and get components"6. All the definitions explain what exactly is the customer value that is created when a business can answer to the needs and wants of their customers.
The product of tourism business is a service that can be thought of as an intangible object which is more difficult to define and label. The service involves emotions, hopes and dreams and the pursuit of satisfaction. As Neuhofer et al. state in their study experiences constitute the essence of the tourism industry7. Holbrook continues that therefore customer value resides neither in the product purchased, in the brand chosen, nor the object possessed but rather in the consumption experiences outcome. People desire not simply the product but rather what is behind the product or service; the satisfaction the experience brings through activity8.
It is all about the experience
It is important to understand the consumer´s journey. How they experience it throughout all the phases of tourism experience which happens before, during and after the service situation as stated by Opute et al9. For a business aiming to achieve improved customer experiential value at a profit, the focus should be to leverage digital technology. This is to fundamentally optimise customer satisfaction. That is why the focus should not be limited to leveraging digital technology to ensure more effective service design and implementation. It should also be about leveraging such technology to drive an integrated implementation strategy. The strategy should recognise the importance of reaching out to customers. This involves engaging actively with them to access customer ideas and suggesting cues for improving their overall experience.
Opute et al. studied the role digital technologies play in tourism customer service experience. They continue by stating and summing up that tourism service providers can leverage digital technologies to drive a customer engagement focus. Doing this higher customer experiential value is reached. At the same time, customer retention and organisational performance improve. Achieving these targets requires the business to interactively engage with customers. By leveraging customer-generated information to fine-tune tourism service design and delivery leave an indelible and memorable impression in the mind of the customers. Customers may attach a high experiential value to a tourism service episode. When this happens they are motivated to undertake a repurchase or re-endorsement of the service. In addition, they want to share their positive service experience afterward9. This reminds the business to put emphasis on the follow-up of the customer visit on the marketing plan.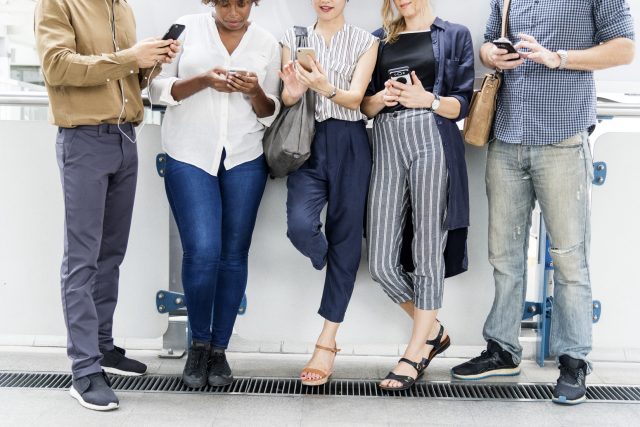 Ready, engage, interact!
Interaction is what consumers want. They want to be recognized and treated personally. Businesses have to keep in mind that consumers are not completely dependent on communication with the business. They also want to communicate with other consumers and a smart business creates these opportunities. This brings great value to the customer. Customers want honesty and transparency and they go where they can get it. As Prahalad and Ramaswamy 10 found out the consumers can choose the firms they want to have a relationship with. The consumer base this on their own views of how value should be created for them. This reminds the starting tourism business to be humble and how important it is to engage and answer to the customers' expectations.
Technology adoption has been successful when your business uses technology that is suitable for your strategy. If the technology produces measurable customer value it can be said your business has been very successful. Tapping your digital marketing efforts on all the stages of the tourism experience you maximise the effect and benefit of technology. This way your business ends up creating superb value for the customer.
Acknowledgements
This blog post was written as a part of the Information Technology in Tourism Business course at the International Master's Degree Programme in Tourism Marketing and Management (University of Eastern Finland Business School). Read more about the programme at https://www.uef.fi/tmm
References

1Alford, Philip & Page, Stephen John. 2015. Marketing technology for adoption by small business. Faculty of Management, Bournemouth University. The Service Industries Journal, 2015-07-07, Vol.35 (11-12-9, p. 655-669. ISSN: 1743-9507 DOI: 10.1080/02642069.2015.1062884

2Dredge, D., Phi, G., Mahadevan, R., Meehan, E. & Popescu, E.S. 2018. Digitalisation in Tourism: In-depth analysis of challenges and opportunities. Low Value procedure GRO-SME-17-C-091-A for Executive Agency for Small and Medium-sized Enterprises (EASME) Virtual Tourism Observatory. Aalborg University, Copenhagen. © European Union, 1995-2019. Available at: https://ec.europa.eu/growth/tools-databases/vto/documents?page=1. Retrieved 25.10.2020.

8Holbrook M.B. (Ed.). 1999. Consumer value: A framework for analysis and research. London (UK): Routledge.

4Holbrook, M. B. 2005. Customer value and autoethnography: subjective personal introspection and the meanings of a photograph collection. Journal of Business Research, 2005-01, Vol. 58 (1), p. 45-61. ISSN: 0148-2963, DOI: 10.1016/s0148-2963(03)00079-1

5Komppula, R., & Gartner, W. C. 2013. Hunting as a travel experience: An auto-ethnographic study of hunting tourism in Finland and the USA. Tourism Management (1982), 2013-04, Vol.35, p. 168-180.35. ISSN: 0261-5177, DOI: 10.1016/j.tourman.2012.06.014

7Neuhofer, B., Buhalis, D., & Ladkin, A. 2014. A typology of technology‐enhanced tourism experiences. International Journal of Tourism Research, 2014-07, Vol. 16 (4), p.340-350. ISSN: 1099-2340, DOI: 10.1002/jtr.1958

9Opute, A. P., Irene, B. & Iwu, C. G. 2020. Tourism Service and Digital Technologies: A Value Creation Perspective. African Journal of Hospitality, Tourism and Leisure, 2020-03-01, Vol. 9 (2). EISNN:2223-814X

10Prahalad, C. K., & Ramaswamy, V. 2004. Co-creation experiences: The next practice in value creation. Journal of interactive marketing, 2004-01, Vol. 18 (3), p.5-14. ISSN:1094-9968, DOI: 10.1002/dir.20015

3Ritz, Wendy, Wolf, Marco & McQuitty, Shaun. 2019. Digital marketing adoption and success for small businesses: The application of the do-it-yourself and technology acceptance models. Journal of Research in Interactive Marketing.2019-06-16, Vol.13(2), p.179-203. ISSN:2040-7122. DOI: 10.1108/JRIM-04-2018-0062

6Zeithaml, V. A. 1988. Consumer perceptions of price, quality, and value: a means-end model and synthesis of evidence. Journal of Marketing, 1988-07-01, vol. 52 (3), p.2-22. ISSN:0022-2429.DOI:10.1177/002224298805200302