Does AI in tourism have unlimited possibilities?
Are all possibilities positive? Will there be a new level of crime, automation and robots displace workers and ICT has stifled human interaction?
Are we ending up in a circle of choises or does this lead us to pilgrimage unknown paths? Have hardcore tourist ended up to be unsung hero of software tourism?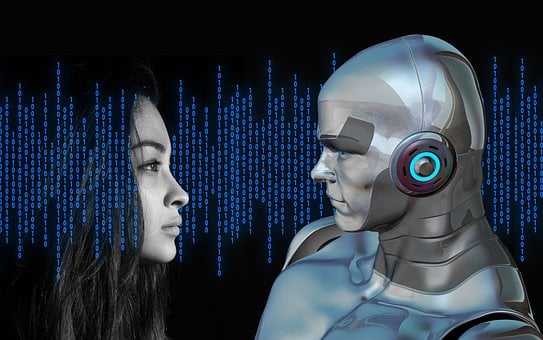 During era of 21st century Artificial Intelligence has made dramatic changes. Tourism has been one of fastest growing industries. Between 2005 to 2015 it has made global change of international tourists from 528 million to 1.19 billion visitors. Most of this increase is studied to be result of digital marketing and would exceed 800 million crosses by the year of 2020. Some studies have been made with some major operators like Google Travel or Trip Advisor and was found out that 85% of the customer used AI serviced during reservation process.¹ Compass to navigate through all these options needs lot of effort, when you have too much to choose from and endless options, I wonder will it start to be harder to makes actual decision.
Internet of Things IoT is in key role of all these possibilities that include electronic shopping guides, self-guided tours, electronic navigation, fast data processing combined secure online payment systems giving tourists endless possibilities to plan and execute travels from anywhere and anytime. With all the information available, tourism management sector can provide all the useful data all the way to destinations and local governments, so things are made efficiently.² Here we come to the question how efficiently and effortless should it be or is the actual tour guide still giving extra value to that moment, not to forget if something happens, there is always some one to help or at least knowing where to get help.
Main role and the star of the show is of course tourists. It has been welcoming sight from both sides of the parties, the service providers and tourism marketing travelers. This leads to better understanding of customer need, by providing more simpler and quicker tourism production, change to conquers wider market and option for destinations to grow independently when they are no longer under the mercy of tour operators. Web marketing is the most cost-effective way to gain access to the customers and provide multiple options for theirs to choose.³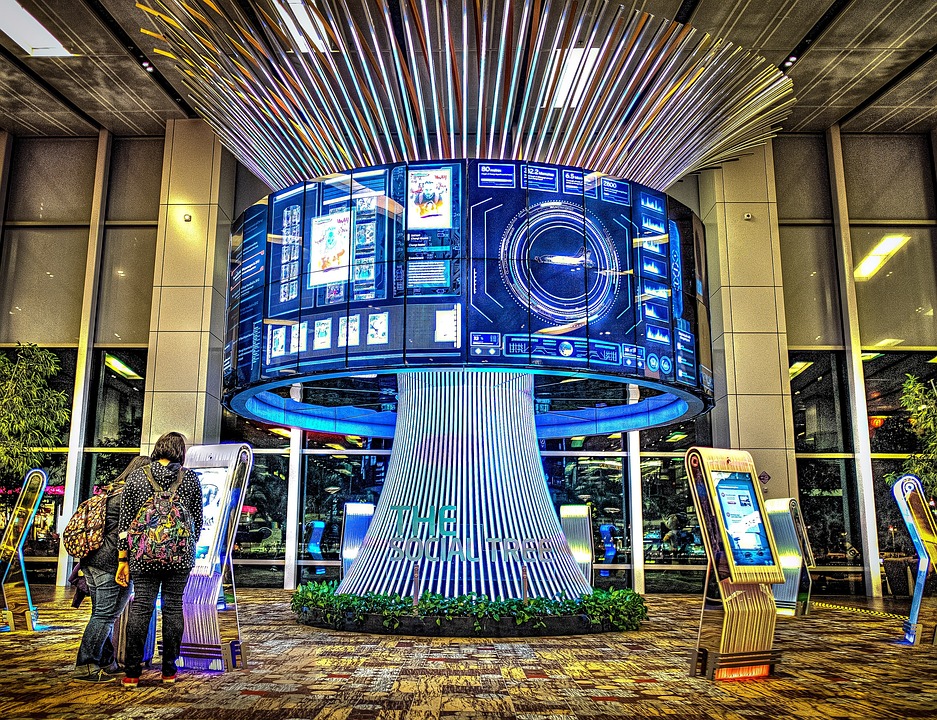 Lord of the holidays sounds like I have American black master card to rule them all and yes, money do make things possible, and it works vice versa.
Time of Covid-19 world was basically lock down. Tourism and hospitality were a business that took the biggest hit of all, including flight operators and everything else. Drop in sales was 51% and total of 2.86 trillion U.S dollars. People had more time and they started to use more social media platforms for information, including travel-based apps for more need of more open information from real people, not from google and basic tv news. Many tourists were hold in their hotels as quarantine stations. This gathered data will help tourism businesses to prepare in case of next major happening, but also it has taught improvision and forcing them to find new solutions to keep business alive.⁴ With sustainability in mind digitalization offers chance to overcome the markets for enterprises that had lots of restrictions. Government still has vital role of supporting XR based solutions. ⁶
During Covid-19 tourism came to halt and gave time to different destinations to think how to proceed. People from Amsterdam voted that they would rather focus on quality tourism instead of mass tourism. This though will affect to similar cities which most of the money revenue comes from tourists. Over tourism of course will create needs of accommodation and restaurants etc. but also unwanted social acts start to happen like assaults, robberies, money laundry and drug trafficking. ICT gives destinations and smart cities better awareness of present tourism situation at the location so number of police officers can be temporarily increased. ⁹
One example, study shows that ICT has leverage to promote agricultural and rural tourism since ICT plays big role in agribusiness and local development. That way farmers can promote their services directly without travel agencies, giving them better profit and control of tourism markets. By time of writing research were most other tourism genres using lot of ICT in their promotion but those small operators at cultural field having lack of money and expertise to use these methods. Taking e-tourism to part of rural tourism enables preserving and balancing to be achievable equation between these two. ⁷
Internet began the era when it was key to access to information and it did not happen more than some years ago around 2010 when it changed to be necessity to engage for people. It has been said that if you are not online, you do not exist and for businesses it is true. Measured by citations at tourism studies, digitalization is the largest field and increasing year by year. When these studies are taken to the practice ICT and AI enables to observe customers pre order, on the time and postal ways to make decisions. ⁸
We must remember if it is too good to be true, usually it is not true. This also the case of AI too. All these positive things mentioned before in this blog are followed by some critical things to keep in mind. Research done by TripAdvisor shows results of job loss, security issues, privacy concerns and loss of human contact, that might be side effect of technology where AI is involved. AI is in, even huge leaps that has been done in early stage now and it takes several years if not more to solve these unwanted little side effects. ¹⁰
Looking the future scenarios from the customer's perspective, AI will allow them to prepare their travels more faster, with significantly lower transaction costs and a fully personalized package that suits their needs and interests. They will receive predictive offers that fit their requirements. During the trip, technologies will help tourists to navigate unknown environments seamlessly, reducing the anxiety and fear of the unknown. Language and cultural differences will not be barriers to tourism, but an additional attraction instead. 11
There is almost a vortex in tourism industry how it will operate in the future and most likely we see much more human-AI robots interaction. This may come in form of service consepts or hospitality. Not even AI aircrafts to transfer commercial tourist is not far in the future.
Depending on the purpose of the travel, to destination, it varies how much human based services you encounter, wanted or not. Even remote places it is useful to know nearest hospital and grouser store, little about up coming weather and know a person to ask help from. Still help of ICT companies that use it, can overtake through multiple tasks like online booking and free their staff to serve you better. ⁵ So, I think AI is here to stay and provide many yet unknown possibilities to tourism.  "To bot or not to bot" Would maybe Shakespeare ask in a play today.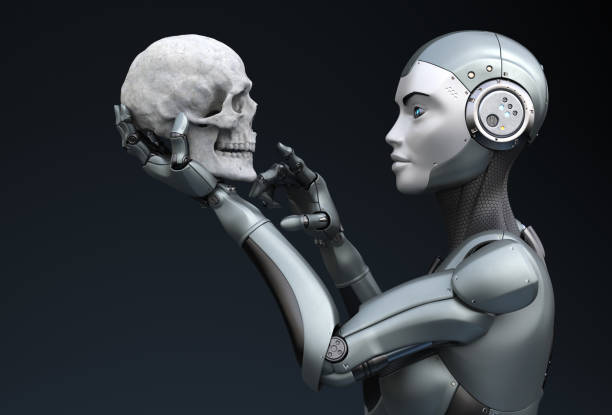 References
Samala, N., Katkam, B.S., Bellamkonda, R.S. and Rodriguez, R.V. (2022), "Impact of AI and robotics in the tourism sector: a critical insight", Journal of Tourism Futures, Vol. 8 No. 1, 73-87.
Wang et al., "Realizing the Potential of the Internet of Things for Smart Tourism with 5G and AI," in IEEE Network, vol. 34, no. 6, 295-301
Nikoli, G., & Lazakidou Α. (2019). The Impact of Information and Communication Technology on the Tourism Sector. Almatourism – Journal of Tourism, Culture and Territorial Development, 10(19), 45–68.
Abbas J, Hassan S, Mubeen R, Zhenhuan L, Wang D (2022) Tourists' Health Risk Threats Amid COVID-19 Era: Role of Technology Innovation, Transformation, and Recovery Implications for Sustainable Tourism
Bethapudi A (2013 )The role of ICT in tourism industry National Institute of Tourism & Hospitality Management, Telecom Nagar, Gachibowli, Hyderabad, A.P., India JOURNAL OF APPLIED ECONOMICS AND BUSINESS, VOL.1, ISSUE 4 – DECEMBER, PP. 67-79
Andrei O, Kwok J (2020) COVID-19 and Extended Reality (XR) 1935-1940
7. Shanker D (2008) ICT and Tourism: Challenges and Opportunities, Conference on Tourism in India – Challenges Ahead, 15-17
Gössling S (2020) Tourism, technology and ICT: a critical review of affordances and concessions 733-750
Lee P,Cannon ,Hunter W and Chung N (2020) Smart tourism city: Developments and transformations, Smart tourism city roles
Grunder L, Neuhofer B (2020) The bright and dark sides of artificial
intelligence: A futures perspective on tourist destination experiences Journal of destination marketing & management 18 November 2020, 3-4
Bulchand-Gidumal J (2020) Impact of Artificial Intelligence in Travel, Tourism, and Hospitality. Hand book of E-tourism. Springer, 17