Are you interested in studying tourism? Do you want a career in tourism business? Apply now for Master's Degree in Tourism Marketing and Management. Application period is open until January 13th 2017.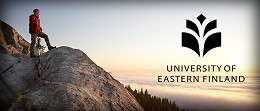 Application period for the programme at University of Eastern Finland is now open and you can apply for the programme through our website at www.uef.fi/tmm or directly from StudyInfo website https://studyinfo.fi/app/#!/korkeakoulu/1.2.246.562.17.58832491748 (Fill in application button is on the right hand side of the screen).
This is our application process:
1. All available study programmes in Finland can be found on the Studyinfo portal (www.studyinfo.fi) where you can search for suitable programmes and start the application. The online application is only open during the application period, so make sure you know when the application period starts. Once you have found a programme you wish to apply to, find out what the admissions requirements are.
2. Collect the required application documents. Information concerning the documents you need for admissions is provided by the university/programme you are applying to and the Studyinfo portal. The list of required documents is also on the online application. Please note that each application must have its own set of requested application documents.
3. Please send all of your documents to the University Admissions Finland's office by mail. Your application documents have to arrive by the given deadline. E-mail attachments will not be accepted. UAF does not process application documents that have arrived after the deadline.
4. University Admissions Finland processes all documents according to the same processing procedures. Documents are processed in two steps, both of which your application documents must pass:
a. We will verify your language skills and check that they meet the requirements set by the university.
b. We will check that all of your required educational documents have arrived and then we will verify your credentials.
For more information see our university application page at http://www.uef.fi/en/web/admissions/how-to-apply- and detailed process at University Admissions website HERE.
We have now been intensively planning the programme and it will be absolutely fantastic. We have a huge number of industry partners lined up for the programme, so many interesting topics to discuss and study, innovative teaching methods, and all the tools you need to build yourself a career in evergrowing tourism business.
Let us know if there is anything we can help you with and good luck with your application!
Juho Pesonen (juho.pesonen[at]uef.fi)
Raija Komppula
Henna Konu