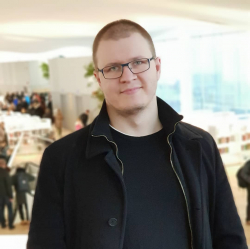 Latest posts by Juho Pesonen
(see all)
Mindfulness, victorious corporate culture, growth rates that the board cannot accept, going to the gym with your bosses, hiring a personal business coach, fighting loneliness… does not sound like a traditional Finnish management style, does it? In one company it is.
Managing corporate culture and people at SMT
Our Tourism Marketing and Management Programme had the privilege to have CEO of travel and event agency SMT Kirsi Paakkari as a guest speaker to discuss with us about managing corporate culture and people in a way that enables a tourism business to grow.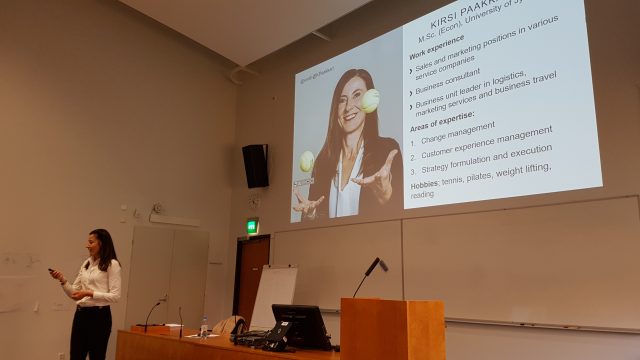 She has successfully merged two ill-performing businesses into a victorious one in a shrinking market, not an easy feat at all. It requires a lot from a manager to change the direction of a business and reach double-digit growth rates. Sometimes traditional Finnish management by perkele (traditional Finnish curse word) style might just not do it. Managers make many choices that define company performance.
Focus on employees management
Kirsi has clearly chosen to focus on the employees of the company. It was great to see how she monitors and leads the wellbeing of her people. She is also managing her company with metrics and data as much as possible while still listening to people. This might be the only way to reach her goal, which is to make SMT the best service company in Finland. This goal is also dependent on trust. Leadership requires trust in many forms. Employees have to trust their leaders and trust in the future of the company. In addition, the manager has to trust the employees, why hire people you cannot trust?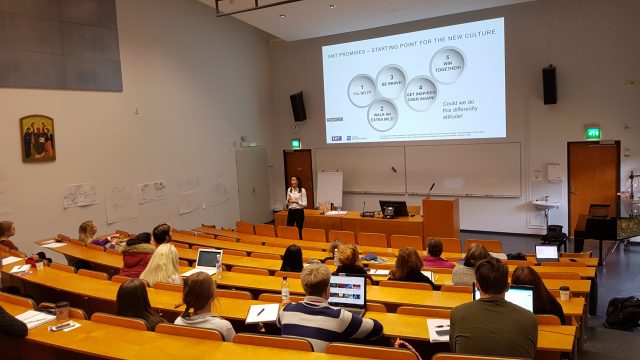 Our student Lari Turunen appreciated how Kirsi decided to bring new people from outside the industry to create new ideas for the company. Lari also noted that when you are building a new culture for a company you have to invest in it. Mergers should not be only about saving money and making companies more efficient but they should also be seen as an opportunity to start anew.
Management by employee wellbeing is similar to human sigma management and has a sound basis in academic literature. There are many challenges ahead for SMT as they integrate with American Express Global Business and are more and more focusing on a growing event market. It will be interesting to see how the company manages these changes and how management by wellbeing works in the future. Could it be the direction of future leadership in Finland or even globally?
Get a master's degree in tourism business
Are you looking for an international tourism-focused master's degree programme in business? Tourism Marketing and Management programme by University of Eastern Finland provides a unique learning experience for students who have finished their bachelor's degree and are looking for new skills and knowledge in developing tourism industry in a sustainable way. Read more about the programme at www.uef.fi/tmm.